Members of the Authority
Bill Lockyer
State Treasurer and Chair

Residence: Hayward, California.
Background: Mr. Lockyer completed his undergraduate study at the University of California, Berkeley, and earned a law degree from McGeorge School of Law in Sacramento while serving in the State Senate. He also holds a teaching credential from California State University, Hayward. As State Treasurer, Mr. Lockyer draws on leadership, management and policymaking skills developed over a public service career spanning more than three decades. Mr. Lockyer served for 25 years in the California Legislature, culminating his Capitol career with a stint as Senate President pro Tempore. He served eight years, from 1999-2006, as California Attorney General and left a lasting legacy. Among his landmark achievements as Attorney General, Mr. Lockyer revolutionized crime fighting in California by creating and maintaining the nation's most sophisticated DNA forensic laboratory, established the Megan's Law website and recovered billions of dollars for defrauded energy ratepayers, consumers and taxpayers.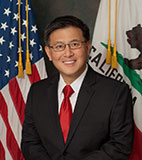 John Chiang
State Controller

Residence: Torrance, California.
Background: Mr. Chiang graduated with honors from the University of South Florida with a degree in Finance, and received his law degree from the Georgetown University Law Center. As State Controller, he presides over 76 boards and commissions, including the Franchise Tax Board, the California Public Employees' Retirement System Board, and the California State Teachers' Retirement System Board. Prior to being elected State Controller, he was elected to the Board of Equalization in 1998, leading with innovative taxpayer-friendly services like the State's free income tax return preparation service, ReadyReturn. Mr. Chiang's record of public service has been recognized with many awards and distinctions including the Award for Excellence by a Government Official from the Los Angeles County Bar Association.
Ana J. Matosantos
Director of Finance

Ms. Matosantos was appointed State Director of Finance in December 2009.
Residence: Sacramento.
Background: Ms. Matosantos earned a Bachelor of Arts degree in political science from Stanford University. Ms. Matosantos has served in the Department of Finance as chief deputy director since 2008. Prior to that, she served as deputy legislative secretary for health and human services and veterans affairs in the Office of the Governor from 2007 to 2008. From 2006 to 2007, Ms. Matosantos served as associate secretary for legislative affairs for the Health and Human Services Agency (HHS) and, from 2004 to 2006, she served as assistant secretary for program and fiscal affairs at HHS. Prior to that, she was a consultant to the Senate Committees on Health and Human Services and Budget and Fiscal Review from 1999 to 2004.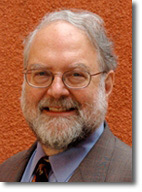 Dr. Robert Weisenmiller
Chairperson of the Energy Commission

Dr. Robert Weisenmiller was appointed by Governor Jerry Brown in January 2011. He fills the Engineer/Scientist position on the five-member Commission where four of the five members by law are required to have professional training in specific areas - engineering or physical science, environmental protection, economics, and law. Commissioner Weisenmiller brings more than 30 years energy experience to the Commission including expertise in electricity and gas markets and California regulatory policies. Dr. Weisenmiller has served as an expert witness in more than 100 state and federal regulatory commission proceedings and has authored numerous publications on electricity and natural gas markets. Before his appointment, Dr. Weisenmiller, a co-founder of MRW & Associates, used his expertise to assist businesses, financial institutions, regulatory commissions, and public agencies in strategic planning, policy development, analyzing energy markets and regulations, power pricing for qualifying facility projects, marginal cost analysis, rate design and implications of utility mergers. Commissioner Weisenmiller was also the co-founder and Executive Vice President of Independent Power Corporation. Dr. Weisenmiller's career also included public service with the Energy Commission as Advisor to Commissioner, Manager of the Special Projects Office, and Director of the Office of Policy and Program Evaluation in the period between 1977 and 1982. Commissioner Weisenmiller holds a Doctorate in Chemistry and a Masters in Energy and Resources from University of California Berkeley and received his Bachelor of Science in Chemistry from Providence College.
Michael R. Peevey
President of the Public Utilities Commission

Michael R. Peevey was appointed President of the California Public Utilities Commission (CPUC) by Governor Gray Davis on December 31, 2002, having been originally appointed to the CPUC by Governor Davis in March 2002. In December 2008 Governor Arnold Schwarzenegger reappointed Mr. Peevey to the CPUC for another six-year term. As President of the CPUC, Mr. Peevey is committed to protecting the public interest by promoting consumer needs, while challenging utilities to embrace new technologies and provide safe, high-quality services. Mr. Peevey is committed to maximizing energy efficiency and demand response opportunities and ensuring that California's environment is protected. He is also a strong supporter of renewable energy and renewable procurement requirements for utilities, and is a leader in implementing California's Solar and Greenhouse Gas Initiatives. He also serves as Chairman of the California Emerging Technology Fund. Mr. Peevey has made it a priority to work closely with sister agencies, such as the California Department of Water Resources, the Independent System Operator, the California Energy Commission, and the Air Resources Board-- agencies in which the CPUC has overlapping or complementary responsibilities, to assure that California has adequate energy resources and transmission facilities to support its growing population and improving economy. From 1995 until 2000, Mr. Peevey was President of NewEnergy Inc. Prior to that, Mr. Peevey was President of Edison International and Southern California Edison Company, and a senior executive there beginning in 1984. Mr. Peevey has served on the boards of numerous corporations and non-profit organizations. Mr. Peevey has received many awards recognizing his leadership in developing energy policy and promoting recognition of California's diverse population, including a "Distinguished Citizen Award" from the Commonwealth Club of California for achievements in green and sustainable energy in 2007; the Pat Brown Legacy Award in 2003; named "Man of the Year" by the Power Association of Northern California; recognized with the Climate Action Champion Award by the California Climate Action Registry in 2004; and leadership recognition from American Council for Energy Efficiency (2005), the Utility Minority Access Program (2006), and the California Solar Energy Industries Association (2006). Mr. Peevey holds Bachelor and Master of Arts degrees in economics from the University of California, Berkeley. He is married to Carol J. Liu, who served three terms representing the 44th Assembly District (La Canada Flintridge) in the California legislature and in November 2008 was elected to the California Senate to represent the 21st Senate District. They have three children.