Treasurer Chiang Helps Fresno Business Expand
Treasurer John Chiang helped a Fresno business expand by facilitating a loan valued at $150,000 through the California Capital Access Program (CalCAP) Collateral Support Program, which encourages banks and other financial institutions to lend to small businesses that would otherwise have difficulty obtaining financing. The loan benefitted Fresno's Belmont Radiator Shop, which repairs radiators and semi-trucks. The loan was made possible through collaboration between Fresno Community Development Financial Institution and the California Pollution Control Financing Authority, which administers the CalCAP programs and is chaired by the Treasurer. The radiator shop was established in 1998 and it is owned by Teodoro and Leticia Pizano.
Treasurer Unveils Open Data Website Detailing $1.5 Trillion in Government Debt
Treasurer John Chiang has unveiled a new open data website called DebtWatch, providing important details about $1.5 trillion in debt issued by state and local government entities as part of his ongoing efforts to promote transparency in government. The site, debtwatch.treasurer.ca.gov, makes it easier for taxpayers to track proposed and issued debt, cost of issuance, and bond and tax election results. Read the news release, a video message from the Treasurer and a tutorial on how to use the site.
Intersections Newsletter: Excitement Grows for Secure Choice
California Treasurer John Chiang is playing a key leadership role in planning to create Secure Choice, the country's largest state retirement security program for millions of workers who could be headed toward spending their golden years in poverty. Read the November edition of his Intersections newsletter. Subscribe to this and other Treasurer's Office communications.
Treasurer Chiang's Affordable Housing Initiative Moves Forward
Thousands of Californians could get greater access to housing they can afford under a new initiative by the State Treasurer's Office. Two state commissions chaired by California State Treasurer John Chiang have given final approval to regulations that make it easier to tap up to $6.5 billion in previously underutilized, federal government resources. Read the news release, a summary flyer and comments from stakeholders.
Treasurer Chiang Helps Sacramento Small Business Expand
State Treasurer John Chiang helped a K Street restaurant expand by facilitating two loans with a combined value of $150,000 through a popular program that encourages banks and other financial institutions to lend to small businesses that would otherwise have difficulty obtaining financing. The loans benefited Downtown & Vine Restaurant, which brings the wine country to Sacramento, offering a restaurant, wine bar and an event center. The eatery is owned by Kate Chomko.
Buy California Bonds
Californians face great challenges as we work together to make our state a great place to live -- for us and future generations. By purchasing California bonds, you can invest in quality schools, safer communities, affordable housing and improved transportation systems. You can help build parks and libraries, and preserve our natural resources.
To learn more about California bonds and how to purchase them, visit Buy California Bonds.
College Access Tax Credit Fund
Help California's college students get the funds to stay enrolled in school and earn a substantial tax credit when you do. A portion of the money you contribute to the College Access Tax Credit Fund may go toward increasing the Cal Grant B Access awards. By participating for the 2015 taxable year, you will receive a state tax credit equal to 55 percent of your donation.
To learn more about the College Access Tax Credit Fund and how to apply, please visit College Access Tax Credit Fund.
Data Bank
Financing Jobs/Education/Health Care/Green Economy/Housing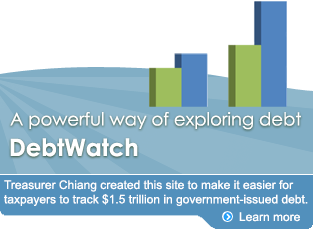 Calendar of Events
Events scheduled for 12/2/2012:
There are currently no events scheduled for this date.
Call-In Info For Treasurer's Office Meetings
Bond Finance
State & Local Agency Investments
Features
Bay-Delta Report