Current LIAB Members
Bill Lockyer
State Treasurer and Chair

Residence: Hayward, California.
Background: Mr. Lockyer completed his undergraduate study at the University of California, Berkeley, and earned a law degree from McGeorge School of Law in Sacramento while serving in the State Senate. He also holds a teaching credential from California State University, Hayward. As State Treasurer, Mr. Lockyer draws on leadership, management and policymaking skills developed over a public service career spanning more than three decades. Mr. Lockyer served for 25 years in the California Legislature, culminating his Capitol career with a stint as Senate President pro Tempore. He served eight years, from 1999-2006, as California Attorney General and left a lasting legacy. Among his landmark achievements as Attorney General, Mr. Lockyer revolutionized crime fighting in California by creating and maintaining the nation's most sophisticated DNA forensic laboratory, established the Megan's Law website and recovered billions of dollars for defrauded energy ratepayers, consumers and taxpayers.
Russell Cochran Branson
Administrative Services Director/City Treasurer
City of Roseville

Mr. Branson is responsible for the accounting, budget, investments and cash management, payroll, utility billing and public finance aspects of the City as well as overseeing Human Resources, Central Services, Information Technology, and the City Clerk. Mr. Branson also manages the finances of the South Placer Wastewater Authority. He has been with the City since April of 2000. Prior to assuming his current position, Mr. Branson worked as an urban land economist for Economic & Planning Systems, an urban economics consulting firm, for 12 years. Mr. Branson has extensive experience in all aspects of municipal finance and financing public infrastructure. Mr. Branson has a degree in Psychology and an M.B.A. from California State University at Sacramento.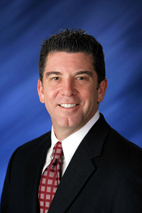 Martin Krieger
Finance Director
Desert Water Agency

Krieger has been with the Desert Water Agency since 1986. He began as Accounting supervisor and in 1998 was promoted to Controller. In 2004 he was promoted to his current position as Finance Director. Additionally, in 2006 Krieger was appointed (by then California State Treasurer Phil Angelides) to serve as a director on a 5 member State of California Investment Advisory Board (LIAB). Krieger continues to serve as a director on the Board under State Treasurer Bill Lockyer. Krieger is an active member in the Association of California Water Agencies (ACWA) serving on the Insurance & Personnel Committee, American Water Works Association (AWWA), California Society of Municipal Finance Officers (CSMFO), California Municipal Treasurers Association (CMTA), and serves on the United Way Budget & Allocations Committee. Krieger attended College of the Desert & California State University-Long Beach, where he graduated in 1980 with a BS in Finance-Business Administration.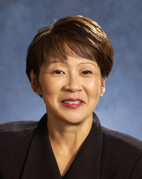 Beth Renge
President
Frontline Financial Group, LLC

Beth Renge has more than 30 years of experience in the securities industry and has a wide range of community and public service activities. She is the president of Frontline Financial Group, LLC, a Registered Investment Advisory firm (RIA) and a minority and woman-owned business enterprise. She has served as a director on the boards of the California Public Employees' Retirement System, the California State Teachers' Retirement System, Dentegra Insurance Company and Delta Dental of California where she was also the treasurer and chair of its finance committee. She graduated from the University of the Pacific with a Bachelor of Science degree in Business Administration and she is an Investment Advisory Representative (IAR) with the Financial Industry Regulatory Authority (FINRA).
Leslie Wells
Senior Vice President
D. A. Davidson & Co.

Leslie G. Wells joined D. A. Davidson & Co. in August, 2006 as Sr. Vice President of Fixed Income Sales. Mr. Wells is a highly motivated financial professional with more than 40 years of experience and expertise in banking and fixed income securities. He specializes in assisting institutional clients with their portfolio investment needs, with a focus on the public sector. Previously, Les was Managing Director of Fixed Income Sales for Hoefer & Arnett, Inc. He also held senior sales positions with UnionBanc Investment Services, A. Webster Doughtery & Co., Inc. and Bank of America. Les has served the State of California as an Advisory Board Member of the Local Agency Investment Fund for the State of California for more than 20 years. He also serves on the City of San Clemente Investment Advisory Committee. Other affiliations include the Association of Public Treasurers (United States & Canada), California Municipal Treasurerís Association, The California Society of Municipal Finance Officers, and the Association of County Treasurers & Tax Collectors. He attended the University of California Los Angeles and Azusa Pacific University. Les holds the following NASD licenses: Series 7, 52 and 63.