Ana Matosantos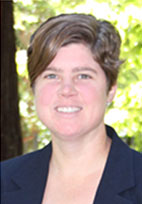 Ana Matosantos is a policy and budget consultant based in Sacramento.
Matosantos served as director of California's Department of Finance for Governors Arnold Schwarzenegger and Jerry Brown between 2009 and 2013. She oversaw the annual state budget of more than $200 billion, directed budget development, negotiations and implementation, and led a department of more than 400 employees.
She was chief fiscal advisor to Brown as the State closed an annual budget gap of $20 billion and moved to annual surpluses in the billions. She joined the Department of Finance as chief deputy director for budgets in 2008, a few months before California and the nation began to confront the biggest recession since the Great Depression.
Before joining the Department of Finance, Matosantos worked on health and human services policy and fiscal matters at the Governorís Office, the California Health and Human Services Agency and the California State Senate. She served as a California Senate Fellow between 1999 and 2000.
Between 1997 and 1999, Matosantos worked as a program associate at Equal Rights Advocates, a public interest women's law center.
Matosantos graduated from Stanford University in 1997 with a degree in political science and feminist studies. She is originally from Puerto Rico.