California Healthy Food Financing Initiative Council (CHFFIC)
Board Members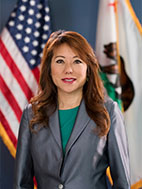 Fiona Ma, CPA
State Treasurer


Background: Ms. Fiona Ma was elected California State Treasurer in November 2018. She previously served as Chair and Vice Chair of the California State Board of Equalization from 2015 to 2019, representing more than nine million taxpayers. There, she led historic reforms to increase efficiency and transparency at the agency. As a state legislator, she was the first and only Asian-American woman ever elected California Assembly Speaker pro Tempore, the second-highest ranking office in the Assembly. During her time as a legislator, she passed landmark legislation to ban toxic chemicals in children's toys, protect small business-owners and expand opportunities for homeowners. She previously served as a San Francisco Supervisor.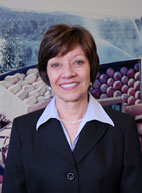 Karen Ross
Secretary of the California Department of Food and Agriculture

Residence: Sacramento, California.
Background: Karen Ross was appointed Secretary of the California Department of Food and Agriculture (CDFA) on January 12, 2011 by Governor Edmund G. Brown, Jr. Secretary Ross has deep leadership experience in agricultural issues nationally, internationally, and here in California. Prior to joining CDFA, Secretary Ross was chief of staff for U.S. Agriculture Secretary Tom Vilsack, a position she accepted in 2009. Before her time at the United States Department of Agriculture, Secretary Ross served more than 13 years as President of the California Association of Winegrape Growers (CAWG), based in Sacramento. During that same period, she served as the Executive Director of Winegrape Growers of America, a coalition of state winegrower organizations, and as Executive Director of the California Wine Grape Growers Foundation, which sponsors scholarships for the children of vineyard employees. Among Secretary Ross' many achievements at CAWG was the creation of the nationally-recognized Sustainable Winegrowing Program, which assists wine grape growers in maintaining the long-term viability of agricultural lands and encourages them to provide leadership in protecting the environment, conserving natural resources, and enhancing their local communities.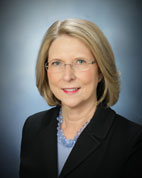 Diana S. Dooley
Secretary of the California Health and Human Services Agency

Residence: Sacramento, California.
Background: Secretary Diana Dooley began her professional career in public service as an analyst with the State Personnel Board. In 1975, she was appointed Legislative Director and Special Assistant to Governor Jerry Brown until the end of his term in 1983. After leaving State Government, Diana launched her own successful public relations and advertising agency before earning her law degree from San Joaquin College of Law in 1995. She later went on to become President and Chief Executive Officer of the California Children's Hospital Association, which advocates for children's health on behalf of the eight, non-profit regional children's hospitals in California. These hospitals provide nearly 40 percent of all inpatient care for children in the state. Diana has served on the Boards of Directors of the UC Merced Foundation, Blood Source of Northern California, and The Maddy Institute at California State University, Fresno. She is also a past president of Planned Parenthood and a member of the Visalia Chamber of Commerce. Diana returned to public service in 2011 when newly-elected Governor Jerry Brown asked her to be California Health and Human Services Agency Secretary. She also serves as Chair of newly created California Health Benefit Exchange Board.
David Lanier (no photo available)
Secretary of the California Labor and Workforce Development Agency

Residence: Davis, California.
Background: David Lanier was appointed by Governor Jerry Brown as the Secretary of the California Labor and Workforce Development Agency in November of 2013. He served as chief deputy legislative affairs secretary in the Office of Governor Brown since 2011. Prior to that, he served as special advisor to the Speaker at the California State Assembly Speaker's Office of Member Services from 1999 to 2011. Lanier was chief of staff for California State Assemblymember Grace Napolitano from 1997 to 1998, consultant for the Joint Legislative Government Oversight Task Force from 1996 to 1997, and legislative director for California State Assemblymember Carole Migden from 1995 to 1996. He began working in the capitol as a legislative aide in 1993. Lanier received a bachelor's degree from the University of California, Berkeley. He resides in Davis with his wife and two children.