Authority Members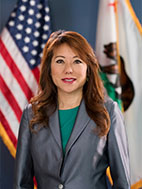 Fiona Ma, CPA
State Treasurer


Background: Ms. Fiona Ma was elected California State Treasurer in November 2018. She previously served as Chair and Vice Chair of the California State Board of Equalization from 2015 to 2019, representing more than nine million taxpayers. There, she led historic reforms to increase efficiency and transparency at the agency. As a state legislator, she was the first and only Asian-American woman ever elected California Assembly Speaker pro Tempore, the second-highest ranking office in the Assembly. During her time as a legislator, she passed landmark legislation to ban toxic chemicals in children's toys, protect small business-owners and expand opportunities for homeowners. She previously served as a San Francisco Supervisor.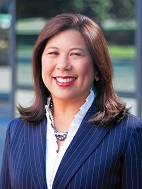 Betty T. Yee
State Controller

Betty T. Yee was elected Controller in November 2014, following two terms on the California Board of Equalization (BOE). As the state's chief fiscal officer, Yee chairs the Franchise Tax Board and serves as a member of the California Public Employees' Retirement System and the California State Teachers' Retirement System boards, and she continues to serve BOE as its fifth voting member. Yee also serves on the board of Ceres, a nonprofit working to mobilize large investors to advance global sustainability and take stronger action on climate change. Yee serves on dozens of boards and commissions with authority ranging from land management to crime victim compensation. As a member of the State Lands Commission (and chair in even-numbered years), she helps steward public trust lands, waterways, wharves, and resources—including oil, gas, and geothermal—through economic development, protection, and restoration consistent with environmental needs. Through financing authorities, Yee works to create incentives to increase affordable housing in California.
Controller Yee has over 30 years' experience in public service, state and local finance, and tax policy. As Chief Deputy Director for Budget with the California Department of Finance, she led development of the Governor's Budget. Prior to this, she served fiscal and policy committees in both houses of the California Legislature.  She cofounded the Asian Pacific Youth Leadership Project, which exposes California high school youth to public policy and public service. A native of San Francisco, Yee received her bachelor's degree in sociology from the University of California, Berkeley, and holds a master's degree in public administration.

Michael Cohen
Director of Finance

Background: Michael Cohen was appointed as Director of the California Department of Finance by Governor Jerry Brown in September 2013. He serves as the Governor's chief fiscal policy advisor. Prior to becoming Director, he served as Chief Deputy Director of the Department of Finance from 2011 to 2013. In this capacity, Mr. Cohen was the department's lead contact with the state Legislature on the state budget. From 1997 to 2010, Mr. Cohen worked at the Legislative Analyst's Office (LAO). While there, he served as a local government finance analyst, Director of State Administration, and Deputy Legislative Analyst. Mr. Cohen earned a Master's Degree in Public Affairs from the Lyndon B. Johnson School at the University of Texas and a Bachelor's Degree in Urban Studies from Stanford University. He lives in Sacramento with his wife Amy Supinger and his two dogs, Lulu and Dexter.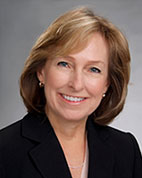 Susan Bransen
Executive Director, California Transportation Commission

Bransen serves as the California Transportation Commission's (Commission) Executive Director, reporting to the thirteen-member Commission. She has a major role in affecting the outcome of all policies and actions adopted by the Commission including the programming and allocation of several billion dollars annually for the construction of highway, passenger rail, transit and active transportation improvements throughout California. Ms. Bransen's career spans more than 25 years in transportation. Prior to this appointment, Ms. Bransen served as the Commission's Chief Deputy Director responsible for the day-to-day operations of the Commission, serving as the chief of staff and policy advisor to the Commission's Executive Director. In addition to positions held with the Commission, she previously served as the California Department of Transportation's Director of Audits and Investigations. In this position she was responsible for managing a complex and comprehensive audit and investigative program with responsibility for advising on the integrity of activities performed by a workforce of more than 20,000 and annual expenditures in excess of $12 billion.
Laurie Berman
Director of the California Department of Transportation

Laurie Berman was appointed by Governor Edmund G. Brown Jr. to be the Director of the California Department of Transportation (Caltrans) beginning in March, 2018. She leads the more than $8 billion organization and nearly 20,000 employees who build, maintain, and operate the 50,000 lane miles of California's transportation system. Director Berman has been actively engaged in the implementation of SB 1, the Road Repair and Accountability Act and will seamlessly continue Caltrans' momentum to deliver SB 1 projects and rebuild California. Since she started at Caltrans in 1983, Director Berman has held several positions, including acting chief deputy director, San Diego and Imperial county district director, chief deputy district director of project delivery, State Route 125 south toll road corridor project manager, design manager and senior transportation engineer. Director Berman managed a record level of investment in Imperial County infrastructure from 2009 to 2017 as the district 11 director on the south end of the state. She oversaw the Interstate 5 north coast corridor project groundbreaking, the successful delivery of the State Route 125 public-private partnership project, and improved mobility efforts along the California-Mexico Border. Director Berman has long been an integral part of a statewide leadership team, working to ensure Caltrans will effectively meet growing transportation demands. In 2012, Berman served on special assignment for an intensive department program review. She shares the vision for a future state transportation system infused with innovation and new technologies that will provide truly multi-modal options to efficiently move people and goods across California. Berman is a member of the American Society of Civil Engineers and the Women's Transportation Seminar, which honored her as the San Diego chapter's "Woman of the Year"" in 2011. She earned Bachelor of Science degree in civil engineering in 1983 at Michigan State University.

Rebecca J. Long
Senior Legislative Analyst, Metropolitan Transportation Commission
Senate Rules Committee Appointee

Rebecca has been working in the field of transportation for the last 14 years. After graduating from the University of California, Santa Cruz in 1994 with a major in Politics and obtaining a Masters in Public Policy from the University of Michigan in 1998, Rebecca began working at the California Legislative Analyst's Office (LAO) covering the Department of Transportation (Caltrans) assignment. Rebecca joined the San Francisco Bay Area's Metropolitan Transportation Commission (MTC) in 2002, where she works as a Senior Legislative Analyst, seeking to defend and grow the transportation funding pie at the regional, state and federal level. During her tenure at MTC, Rebecca served a leading role in several major pieces of state legislation, including Senate Bill 916 (Perata) in 2003, which led to voter approval of a $1 toll increase in March 2004 and Senate Bill 375 (Steinberg), the state's groundbreaking climate change legislation that links together regional transportation funding decisions and land use planning for the first time.
Assembly Speaker Appointee: TBA