Corporate Board Diversity
Connect With Us:

Contact Us

Sign Up to Receive Info on Corporate Board Diversity
About the Treasurerís Efforts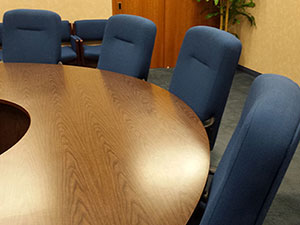 Treasurer John Chiang has renewed his call for more diversity in corporate board rooms.
Citing studies that show little progress toward increasing the number of women and minorities on such boards, Chiang issued a letter in February 2015 calling upon the California Public Employees' Retirement System (CalPERS) and the California State Teachers Retirement System (CalSTRS) to take more steps to encourage change.
Specifically, he asked them to examine:
how the use of proxy access (i.e., providing shareowners with means of nominating their own candidates) can help shape the composition of a board;
what is a reasonable length of tenure for a board member to serve; and
how qualified diverse candidates can become more visible to corporate boards during search and recruitment efforts.
Chiang also called for the broadening of the definition of "diversity" to include sexual orientation and gender identity. Read the related news release.
Sign up to receive email updates about the Treasurer's efforts. For questions, please contact Blake Johnson at (916) 653-3485.
Letters
News
Reports