Tony Crescenzi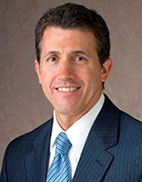 Tony Crescenzi is an executive vice president, market strategist and generalist portfolio manager in Pimco's Newport Beach office. He is also a member of the Investment Committee.
Prior to joining Pimco in 2009, he was chief bond market strategist at Miller Tabak, where he worked for 23 years.
Crescenzi has written five books, including The Strategic Bond Investor and Beyond the Keynesian Endpoint. He regularly appears on CNBC and Bloomberg television and in financial news media.
Crescenzi taught in the executive MBA program at Baruch College from 1999-2009. He has 32 years of investment experience and holds an MBA from St. John's University and an undergraduate degree from the City University of New York.