Ross DeVol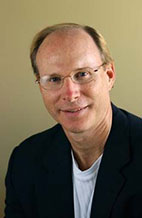 Ross DeVol is the chief research officer at the Milken Institute. He oversees research on international, national and comparative regional growth performance; access to capital and its role in economic growth and job creation; and health-related topics.
Since joining the Institute, DeVol has put his group in the national limelight with groundbreaking research on technology and its impact on regional and national economies, and on the economic and human consequences of chronic disease. He specializes in the effects of technology, research and development activities, international trade, human capital and labor-force skills training, entrepreneurship, early-stage financing, and quality-of-place issues on the geographic distribution of economic activity.
DeVol has authored numerous reports in the Institute's primary research areas. His recent work involves research on global economic and financial market conditions. DeVol is ranked among the "Super Stars" of Think Tank Scholars by International Economy magazine.
DeVol regularly appears on national television and radio programs, including CNN's "Moneyline," "Wall Street Journal Report with Maria Bartiromo," Fox Business News, CNBC and NPR's "Talk of the Nation." He is frequently quoted in print media, such as The Wall Street Journal, the Financial Times, Investor's Business Daily, Los Angeles Times, Forbes, The Economist, Time, BusinessWeek and others. He keynotes prominent conferences and has served on a variety of panels at similar events.
DeVol earned a master's degree in economics at Ohio University.