Nancy Eaton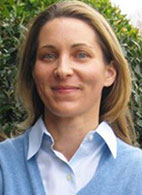 Nancy Eaton is vice president at Partners for Economic Solutions in Washington, D.C.
She has worked as an economic consultant for 19 years and specializes in regional economic analysis with a focus on feasibility studies for funding infrastructure projects. Her studies of trends in industry sectors, employment, demographics, income, and retail spending have been incorporated into feasibility studies for infrastructure funding in Chicago, Los Angeles, Long Beach, Burbank, Bellingham, Portland and New Orleans.
Eaton holds an MBA from Golden Gate University and a bachelor of arts in economics from University of California at Los Angeles.
She is a member of the National Association for Business Economics and is co-author of Capturing the Value of Transit, a report for the Center for Transit-Oriented Development in which she examines the economic benefits of urban transit systems.
Eaton advises on how to coordinate the development review process with local government capital improvement programming. Her skills in demographic, economic and industry analysis provide clients with a practical framework in which to assess planning objectives and implement modifications when indicated.