Joseph T. Janczyk, Ph.D.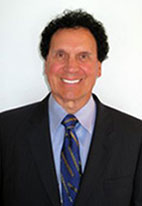 Joseph T. Janczyk, Ph.D., president of Empire Economics, has performed more than 500 economic studies on behalf of public entities during the past 30 years to assist them with evaluating the creditworthiness of newly developing residential and commercial projects, resulting in the issuance of more than $14 billion in municipal bonds, primarily in the area of land-secured infrastructure financing.
From 1987 to 2005, Janczyk assisted the County of Orange with its infrastructure phasing program that included more than 50,000 homes in eight planned communities and 2,000 acres in six business parks.
Janczyk's methodology for economic studies has a strong track record of providing accurate and reliable forecasts for the absorption of newly developing residential and commercial projects.
Janczyk received his doctorate in economics from the University of California at Riverside, and was a tenured economics professor at California State University, San Bernardino. As an educator, he sought to have students not only learn the principles of economics but also understand how to gain critical insights into the functioning of the economic-political system. Based upon his passion for applying economics and also his strong desire to continue to serve the public sector, Janczyk formed Empire Economics to provide consulting services only to the public sector, including counties, cities, and school districts, among others. Janczyk continues his role as an educator through his participation as a speaker and panelist at numerous municipal bond seminars and events.