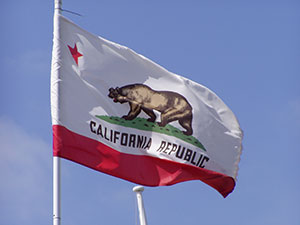 California Memorial Scholarship Program
The California Memorial Scholarship (CMS) Program was established to provide scholarships of up to $5,000 for dependents of California victims who died during the terrorist attacks on September 11, 2001. The program was funded through the sale of memorial license plates authorized by the California State Legislature.
Dependents, or the parents or guardians of minor dependents, were notified of their eligibility for the CMS by the California Victim Compensation and Government Claims Board (VCGCB). Eligible dependents interested in receiving scholarship funds must have contacted the ScholarShare Investment Board (SIB) and executed a participation agreement prior to the June 30, 2005 deadline set by the Legislature.
Update
In August 2014, Senate Bill 384 was signed by the Governor. This chaptered bill required VCGCB to identify and confirm eligibility of all persons eligible for scholarships under the CMS Program and to notify these persons of their eligibility no later than July 1, 2015. The eligible persons needed to execute participation agreements no later than July 1, 2016 and all scholarship accounts were opened within the ScholarShare College Savings Trust and are administered by SIB.
Scholarship Accounts
Under the administration of the SIB, scholarship funds were deposited on behalf of beneficiaries to accounts within the Golden State ScholarShare College Savings Trust (ScholarShare Trust). The scholarships must be used at an eligible educational institution, which includes most colleges and universities, and many vocational, technical and trade schools nationwide and some abroad, to pay for qualified higher education expenses, such as tuition and fees, certain room and board costs, and books, by the beneficiary's 30th birthday or July 1, 2026, whichever occurs later.
How to Use the Scholarship
Once the scholarship account has been established, beneficiaries may request a CMS Qualified Withdrawal Form by calling (916) 651-6380 or emailing the request to scholarshare@treasurer.ca.gov. The beneficiary may disburse all or a portion of the scholarship funds and earnings to the eligible educational institution by submitting the completed form to SIB. A check will be mailed from the ScholarShare Trust directly to the institution.
Unused Funds
The scholarship and earnings, if any, are the property of the State of California until requested by the beneficiary to pay for qualified higher educational expenses. Any unused funds will be returned to the State after the beneficiary's 30th birthday or after July 1, 2026, whichever occurs later.
Contact Us
ScholarShare Investment Board
P.O. Box 942809
Sacramento, CA 94209-0001
Attention: CMS
Email: scholarshare@treasurer.ca.gov
Phone: (916) 651-6380