The Seven-Member ScholarShare Investment Board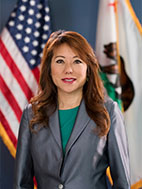 Fiona Ma, CPA
State Treasurer, Chair


Background: Ms. Fiona Ma was elected California State Treasurer in November 2018. She previously served as Chair and Vice Chair of the California State Board of Equalization from 2015 to 2019, representing more than nine million taxpayers. There, she led historic reforms to increase efficiency and transparency at the agency. As a state legislator, she was the first and only Asian-American woman ever elected California Assembly Speaker pro Tempore, the second-highest ranking office in the Assembly. During her time as a legislator, she passed landmark legislation to ban toxic chemicals in children's toys, protect small business-owners and expand opportunities for homeowners. She previously served as a San Francisco Supervisor.
Joe Stephenshaw (no photo available)
Director, Department of Finance

Joe Stephenshaw was appointed as Director of the California Department of Finance by Governor Newsom in July of 2022. In this role, he serves as the Governor's Chief Fiscal Policy Advisor. Prior to his appointment, Stephenshaw served in Governor Newsom's Office as a Senior Counselor on Infrastructure and Fiscal Affairs. Stephenshaw was Staff Director for the Senate Budget and Fiscal Review Committee from 2017 to 2022. He held multiple positions in the California Legislature from 2008 to 2017, including serving as a Policy Consultant in the Office of the Senate President pro Tempore, a Special Advisor to the Speaker of the Assembly, and as a Budget Consultant for both the Assembly Budget Committee and the Senate Budget and Fiscal Review Committee. Stephenshaw was a Budget Analyst for the California Department of Finance from 2005 to 2008. Stephenshaw is a graduate of Menlo College with a bachelor's degree in Business Administration. He also earned a Master of Business Administration degree from California State University, Sacramento.
Brooks Allen (no photo available)
Executive Director, State Board of Education

Background: Mr. Allen has been appointed Education Policy Advisor to the Governor, and Executive Director of the State Board of Education. Allen has been Assistant Superintendent, CCEE Liaison and Legal Counsel at the Marin County Office of Education since 2017. He was Principal at Shared Future Policy Strategies from 2016 to 2017. Allen was Vice President of Policy and Legal Affairs at Common Sense Kids Action from 2015 to 2017. He was Deputy Policy Director and Assistant Legal Counsel at the California State Board of Education from 2013 to 2015. Allen worked at the ACLU Foundation of Southern California as Director of Education Advocacy from 2010 to 2013 and as a Staff Attorney from 2004 to 2010. He served as Deputy City Attorney for the cities of Santa Cruz and Capitola at Atchison, Barisone, Condotti & Kovacevich from 2003 to 2004. Allen was a Skadden Fellow and Staff Attorney at Lawyers' Committee for Civil Rights of the San Francisco Bay Area from 2001 to 2003. He earned a Juris Doctor degree from Yale Law School.
Angela Acosta-Salazar Ed.D (no photo available)
Senate Rules Committee Appointee

Background: Dr. Acosta-Salazar, educator and community leader is dedicated to the issues of higher education, community empowerment, leadership, and governance. Dr. Acosta-Salazar is currently teaching as an adjunct professor at East Los Angeles College and is working on implementing equity-minded practices by providing professional development for faculty and staff, with the goal of increasing access, course completion, graduation and transfer rates. In addition to promoting student success at the community college level, Dr. Acosta-Salazar teaches for the dual enrollment program in local high schools in the ELAC service area. Dr. Acosta-Salazar has worked for the Los Angeles Community College District for 18 years and has served as a trustee on the Rio Hondo College Board for eight years 2005-2013. Finally, Angela has been a community servant in the nonprofit field serving as the Community Leadership Mentoring Coordinator for Puente, as Director of the HOPE Leadership Institute, an intensive leadership program for professional women, as Director of Public Relations for Southwest Voter Registration Education Project, and as a Deputy Director for the William C. Velasquez Institute, a research and policy institute. She completed her undergraduate degree from the University of California at Irvine, earned a Master of Arts degree in Community and Regional Planning from the University of New Mexico and her Doctorate in Education from Cal State Long Beach, with an emphasis on leadership and governance in community colleges and higher education.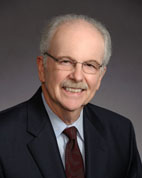 Hal Geiogue
Governor Appointee, California Student Aid Commission Representative

Residence: Sacramento
Background: Mr. Geiogue is a member of the Student Aid Commission. He received his Bachelor of Arts degree in Political Science from the University of California, Berkeley and his Master of Arts degree in Government from the California State University, Sacramento. He retired from the California Legislature's Assembly Education Committee in 2002 where he served for eight years as the Chief Consultant. Previously in 1991 Mr. Geiogue was appointed Assistant State Treasurer by Treasurer Kathleen Brown. Representing the Treasurer, he chaired the California Education Facilities Authority, the California Student Loan Authority, the California Health Facilities Authority, numerous bond committees and was a member of the Public Works Board. Mr. Geiogue also served for fifteen years as Director of Education in the Office of Legislative Analyst where he directed a staff of nonpartisan professionals who were responsible for the program and fiscal review of K 12 education and postsecondary education institutions and programs in California.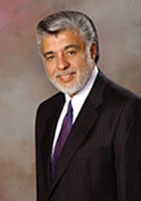 David C. Lizárraga, LHD
Speaker Appointee

Background: During his tenure as President, CEO and Chairman of TELACU for more than 35 years, Dr. David C. Lizárraga grew the company into the largest Community Development Corporation in the nation, which today focuses its considerable assets on empowering individuals and families in the communities it serves. Internationally recognized as an expert in economic empowerment and community development, Lizárraga is a highly sought-after contributor to business, civic, educational and government-based organizations. He has received numerous Presidential and Gubernatorial appointments, the most recent of which was to the U.S. Treasury Department's Community Development Advisory Board by President Barack Obama. He is also former National Chairman of the U.S. Hispanic Chamber of Commerce which represents the interests of our nation's three-million Hispanic-owned businesses. Lizárraga created the innovative business model upon which TELACU is structured. The parent non-profit owns and operates TELACU Industries—its for-profit holding company. The 13 for-profit businesses create jobs; provide hard working families and businesses with access to capital; and build quality, affordable homes and community assets. Every TELACU business generates a double bottom line—profitability that is inseparable from social impact. As Chairman and Founder of the TELACU Education Foundation, he ensures that sufficient resources are available to annually support 2,000 high school, college, and graduate school students, including veterans. Consistently recognized among our nation's top Hispanic leaders, Lizárraga has been accorded numerous honors and awards for his business achievements, commitment to community economic development and empowerment, and philanthropic endeavors. These include: the 2015 Ellis Island Medal of Honor; Entrepreneur of the Year from Entrepreneur Magazine and Ernst & Young; Minority Business Advocate from the U.S. SBA and MBDA; the NAACP Thurgood Marshall Award; and Spirit of Life Award from the City of Hope. His career has also been the subject of numerous articles in local and national publications.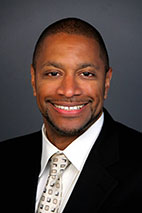 Paul Martin
Governor Appointee, Member at Large
Residence: Marina del Rey, California
Background: Paul Martin has served as senior vice president and chief diversity officer at Sony Pictures Entertainment since 2014, where he was vice president of global recruitment and inclusion from 2008 to 2014. He was vice president of worldwide recruitment at Warner Bros. from 2006 to 2008, where he held several positions from 2003 to 2006, including manager of recruitment, director of recruitment and executive director of worldwide recruitment operations. Martin was a human resources manager at LRN, The Legal Knowledge Company from 2000 to 2003, a recruiting consultant at Johnson and Johnson from 1996 to 1997 and an executive recruiter at Merrill Lynch from 1993 to 1996. He is a member of the PromaxBDA Board of Directors and the Hollywood Cinema Productions Resources Board of Directors. Martin earned a Juris Doctor degree from the University of Southern California, Gould School of Law.