Authority Members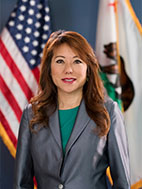 Fiona Ma, CPA
State Treasurer

Background: Ms. Fiona Ma was elected California State Treasurer in November 2018. She previously served as Chair and Vice Chair of the California State Board of Equalization from 2015 to 2019, representing more than nine million taxpayers. There, she led historic reforms to increase efficiency and transparency at the agency. As a state legislator, she was the first and only Asian-American woman ever elected California Assembly Speaker pro Tempore, the second-highest ranking office in the Assembly. During her time as a legislator, she passed landmark legislation to ban toxic chemicals in childrenís toys, protect small business-owners and expand opportunities for homeowners. She previously served as a San Francisco Supervisor.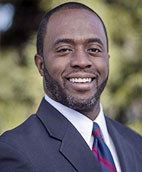 Tony Thurmond
Superintendent of Public Instruction

Residence: Richmond, California.
Background: Tony Thurmond was sworn in as the 28th California State Superintendent of Public Instruction on January 7, 2019. Superintendent Thurmond is an educator, social worker, and public school parent, who has served the people of California for more than ten years in elected office. Previously, Superintendent Thurmond served on the Richmond City Council, West Contra Costa Unified School Board, and in the California State Assembly, representing District 15. Education is at the core of Superintendent Thurmondís legislative record. He authored legislation that successfully expanded the free lunch program, bilingual education, and the Chafee Grant college scholarship program for foster youth. Additionally, Superintendent Thurmondís legislation guaranteed preferential voting rights for student school board members, improved access to families for early education and childcare, and shifted millions of dollars directly from prisons to schools. Superintendent Thurmond introduced legislation to expand STEM education, improve school conditions for LGBTQ youth, and tax private prisons to fund early education and afterschool programs.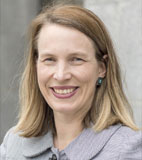 Keely Martin Bosler
Director of Finance

Residence: Sacramento, California.
Background: Keely Martin Bosler was appointed as Director of the California Department of Finance by Governor Jerry Brown in August 2018. She serves as the Governorís chief fiscal policy advisor. Prior to becoming Director, she served as Cabinet Secretary in the Office of the Governor from 2016 to 2018. Director Bosler served as Chief Deputy Director for budget at the Department of Finance from 2013 to 2016. Director Bosler was Staff Director for the California State Senate Budget and Fiscal Review Committee from 2010 to 2013, where she was a consultant from 2004 to 2009. She served as Associate Director for fiscal services at the California Department of Corrections and Rehabilitationís Budget Management Branch from 2009 to 2010, and as a Fiscal and Policy Analyst at the California Legislative Analystís Office from 2000 to 2004. Director Bosler earned a Master of Science degree in applied economics from Cornell University.