Achieving a Better Life Experience for People With Disabilities (CalABLE)
The Seven-Member CalABLE Board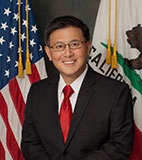 John Chiang
State Treasurer

Background: Mr. Chiang graduated with honors from the University of South Florida with a degree in Finance, and received his law degree from the Georgetown University Law Center. As State Treasurer, he oversees a bank that processes trillions of dollars in transactions every year. He sells California's bonds, invests the State's money and manages its cash. Prior to being elected Treasurer, he served from 2007 through 2014 as State Controller. In that office, he took steps during the Great Recession to preserve cash to meet obligations to education and bond holders, worked to ensure the fiscal solvency of the State's pension plans, and ensured that $3.1 billion in unclaimed property was returned to the rightful owners. Prior to serving as Controller, he was elected to the Board of Equalization in 1998, where he led with innovative taxpayer-friendly services such as the State's free income tax return preparation service, ReadyReturn.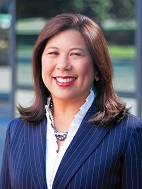 Betty T. Yee
State Controller

Residence: Alameda, California
Background: Betty T. Yee was elected Controller in November 2014, following two terms on the California Board of Equalization (BOE). As the state's chief fiscal officer, Yee chairs the Franchise Tax Board and serves as a member of the California Public Employees' Retirement System and the California State Teachers' Retirement System boards, and she continues to serve BOE as its fifth voting member. Yee also serves on the board of Ceres, a nonprofit working to mobilize large investors to advance global sustainability and take stronger action on climate change. Yee serves on dozens of boards and commissions with authority ranging from land management to crime victim compensation. As a member of the State Lands Commission (and chair in even-numbered years), she helps steward public trust lands, waterways, wharves, and resources—including oil, gas, and geothermal—through economic development, protection, and restoration consistent with environmental needs.  Through financing authorities, Yee works to create incentives to increase affordable housing in California.  Controller Yee has over 30 years' experience in public service, state and local finance, and tax policy. As Chief Deputy Director for Budget with the California Department of Finance, she led development of the Governor's Budget. Prior to this, she served fiscal and policy committees in both houses of the California Legislature.  She cofounded the Asian Pacific Youth Leadership Project, which exposes California high school youth to public policy and public service. A native of San Francisco, Yee received her bachelor's degree in sociology from the University of California, Berkeley, and holds a master's degree in public administration.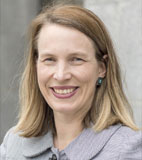 Keely Martin Bosler
Director of Finance

Keely Martin Bosler was appointed as Director of the California Department of Finance by Governor Jerry Brown in August 2018. She serves as the Governor's chief fiscal policy advisor. Prior to becoming Director, she served as Cabinet Secretary in the Office of the Governor from 2016 to 2018. Director Bosler served as Chief Deputy Director for budget at the Department of Finance from 2013 to 2016.
Director Bosler was Staff Director for the California State Senate Budget and Fiscal Review Committee from 2010 to 2013, where she was a consultant from 2004 to 2009. She served as Associate Director for fiscal services at the California Department of Corrections and Rehabilitation's Budget Management Branch from 2009 to 2010, and as a Fiscal and Policy Analyst at the California Legislative Analyst's Office from 2000 to 2004.
Director Bosler earned a Master of Science degree in applied economics from Cornell University.
Sandra Smith (no photo available)
Chairperson of the State Council on Developmental Disabilities

Background: Mrs. Smith has been a member of the California State Council on Developmental Disabilities since 2012. Smith has been office manager at Visiting Angels since 2007. She was a consultant at California Services for Technical Assistance and Training from 2000 to 2011 and at United Advocates for Children with Mental Health Needs in 2008. Smith was an executive assistant for the City of Sacramento in 2004 and a grant reader for the California Department of Education from 1998 to 2000. Smith was a teacher at Merryhill Private Middle School from 1996 to 1998 and a special education teacher for the Grant School District from 1992 to 1996. She is a member of the National Association for the Advancement of Colored People and the University of California, Davis Institutional Review Board. She is also the mother of Chad, an adult living and thriving with Autism Spectrum Disorder.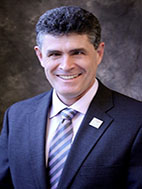 Joe Xavier
Director of the Department of Rehabilitation

Background: Mr. Joe Xavier was a small business owner for over 14 years before beginning his career in public administration in 1998. As a former Department of Rehabilitation (DOR) consumer, he has a profound understanding of the opportunities and barriers individuals with disabilities may face on their path to meaningful employment. Joe served as a gubernatorial appointee at DOR since 2008 and was most recently appointed as Director in February 2014.
Joe's experience in business and public administration has spanned over 32 years. Joe has been actively involved in advocacy and community organizations, including the Association of State Employees with Disabilities and the Asian Pacific State Employees Association. He is a fellow of the Sierra Health Foundation leadership institute, graduate of the National Rehabilitation Leadership Institute, and alumna of the California Health and Human Services Agency Leadership Academy.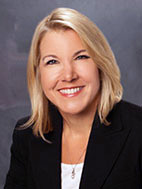 Nancy Bargmann
Director of the Department of Developmental Services

Background: Nancy Bargmann was appointed Director of the California Department of Developmental Services (DDS) on March 4, 2016, by Governor Edmund G. Brown Jr. Director Bargmann has extensive experience in the developmental services field, both in the private, non-profit and corporate sectors, and the state.
Ms. Bargmann served as Associate Executive Director at the San Gabriel-Pomona Regional Center from 2015 - March 2016; and as Deputy Director of Community Services Division at DDS from 2012 – 2015. She served as Executive Director at Home Ownership for Personal Empowerment Inc., from 2009 to 2012; and as Vice President at MENTOR Network from 1998 to 2009; and held several positions at the Inland Regional Center from 1985 to 1998.
Ms. Bargmann started her career working with individuals who have developmental disabilities with the Orange County ARC in 1984.
A native Californian, Ms. Bargmann was born and raised in San Bernardino. She earned a Master of Business Administration degree from the Pepperdine University School of Business and Management, and a Master of Science degree in Social Work from San Diego State University.
Joseph Cody
Chairperson of the State Independent Living Council