Members of the Authority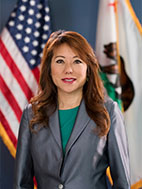 Fiona Ma, CPA
State Treasurer

Background: Ms. Fiona Ma was elected California State Treasurer in November 2018. She previously served as Chair and Vice Chair of the California State Board of Equalization from 2015 to 2019, representing more than nine million taxpayers. There, she led historic reforms to increase efficiency and transparency at the agency. As a state legislator, she was the first and only Asian-American woman ever elected California Assembly Speaker pro Tempore, the second-highest ranking office in the Assembly. During her time as a legislator, she passed landmark legislation to ban toxic chemicals in children's toys, protect small business-owners and expand opportunities for homeowners. She previously served as a San Francisco Supervisor.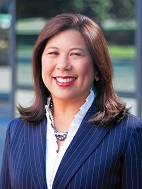 Betty T. Yee
State Controller

Residence: Alameda, California
Background: Betty T. Yee was elected Controller in November 2014, following two terms on the California Board of Equalization (BOE). As the state's chief fiscal officer, Yee chairs the Franchise Tax Board and serves as a member of the California Public Employees' Retirement System and the California State Teachers' Retirement System boards, and she continues to serve BOE as its fifth voting member. Yee also serves on the board of Ceres, a nonprofit working to mobilize large investors to advance global sustainability and take stronger action on climate change. Yee serves on dozens of boards and commissions with authority ranging from land management to crime victim compensation. As a member of the State Lands Commission (and chair in even-numbered years), she helps steward public trust lands, waterways, wharves, and resources—including oil, gas, and geothermal—through economic development, protection, and restoration consistent with environmental needs. Through financing authorities, Yee works to create incentives to increase affordable housing in California.
Controller Yee has over 30 years' experience in public service, state and local finance, and tax policy. As Chief Deputy Director for Budget with the California Department of Finance, she led development of the Governor's Budget. Prior to this, she served fiscal and policy committees in both houses of the California Legislature.  She cofounded the Asian Pacific Youth Leadership Project, which exposes California high school youth to public policy and public service. A native of San Francisco, Yee received her bachelor's degree in sociology from the University of California, Berkeley, and holds a master's degree in public administration.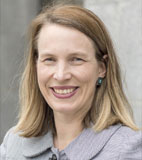 Keely Martin Bosler
Director of Finance

Background: Keely Martin Bosler was appointed as Director of the California Department of Finance by Governor Jerry Brown in August 2018. She serves as the Governor's chief fiscal policy advisor. Prior to becoming Director, she served as Cabinet Secretary in the Office of the Governor from 2016 to 2018. Director Bosler served as Chief Deputy Director for budget at the Department of Finance from 2013 to 2016. Director Bosler was Staff Director for the California State Senate Budget and Fiscal Review Committee from 2010 to 2013, where she was a consultant from 2004 to 2009. She served as Associate Director for fiscal services at the California Department of Corrections and Rehabilitation's Budget Management Branch from 2009 to 2010, and as a Fiscal and Policy Analyst at the California Legislative Analyst's Office from 2000 to 2004. Director Bosler earned a Master of Science degree in applied economics from Cornell University.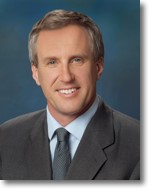 David Hochschild
Chair of the Energy Commission

David Hochschild was originally appointed by Governor Jerry Brown in February 2013 and reappointed by Governor Gavin Newsom in January 2019. He fills the environmental position on the five-member Commission where four of the five members by law are required to have professional training in specific areas - engineering or physical science, environmental protection, economics, and law. Commissioner Hochschild's career has spanned public service, environmental advocacy and the private sector. He first got involved in the solar energy field in 2001 in San Francisco as a Special Assistant to Mayor Willie Brown where he launched a citywide $100 million initiative to put solar panels on public buildings. He went on to co-found the Vote Solar Initiative, a 60,000-member advocacy organization promoting solar policies at the local, state and federal level. He served as executive director of a national consortium of leading solar manufacturers and worked for five years at Solaria, a solar company in Silicon Valley. In 2007-2008, he served as a commissioner at the San Francisco Public Utilities Commission.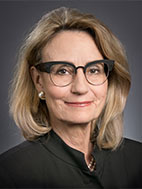 Marybel Batjer
President of the Public Utilities Commission

Marybel Batjer was named President of the California Public Utilities Commission (CPUC) on July 12, 2019, by Governor Gavin Newsom and sworn in on August 16, 2019. Prior to her appointment, President Batjer served as the first Secretary of the California Government Operations Agency; prior to that she was Vice President for Public Policy and Corporate Social Responsibility at Caesars Entertainment Inc. Batjer also served as Cabinet Secretary to Governor Arnold Schwarzenegger from 2003 to 2005, Chief of Staff to Nevada Governor Kenny Guinn from 2000 to 2003 and Undersecretary at the California Business, Transportation and Housing Agency from 1997 to 1998. In her role as Secretary of the Government Operations Agency, Batjer received several awards, including Governing Magazine's national 2017 Public Official of the Year, the American Society for Public Administration (Sacramento Chapter) 2018 Liz Hill Public Official of the Year and California Woman Lead: Woman of the Year. During her service at the Federal level, Batjer was honored with the Medal for Distinguished Public Service with Bronze Palm (highest civilian honor) from the Department of Defense, and the Medal for Distinguished Public Service from the Department of the Navy.