Commission Overview
The California Debt and Investment Advisory Commission was created by the California Legislature to assist state and local agencies with the issuance, monitoring, and management of public debt and the investment of public funds through its research and technical assistance programs. CDIAC also acts as the State's clearinghouse for public debt issuance information.
Commission Members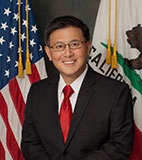 John Chiang
State Treasurer

Residence: Torrance, California.
Background: Mr. Chiang graduated with honors from the University of South Florida with a degree in Finance, and received his law degree from the Georgetown University Law Center. As State Treasurer, he oversees a bank that processes trillions of dollars in transactions every year. He sells California's bonds, invests the State's money and manages its cash. Prior to being elected Treasurer, he served from 2007 through 2014 as State Controller. In that office, he took steps during the Great Recession to preserve cash to meet obligations to education and bond holders, worked to ensure the fiscal solvency of the State's pension plans, and ensured that $3.1 billion in unclaimed property was returned to the rightful owners. Prior to serving as Controller, he was elected to the Board of Equalization in 1998, where he led with innovative taxpayer-friendly services such as the State's free income tax return preparation service, ReadyReturn.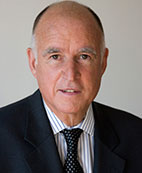 Edmund G. Brown Jr.
Governor

Residence: Sacramento, California.
Background: Edmund G. Brown Jr., known as Jerry, was elected Governor of California in November 2010. Governor Brown has held other elected positions including member of the Los Angeles Community College Board of Trustees, Secretary of State, Governor (1975 to 1983), Mayor of Oakland, and California Attorney General. Governor Brown received his B.A. degree in Classics from the University of California at Berkeley and his law degree from Yale Law School.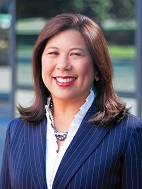 Betty T. Yee
State Controller

Residence: Alameda, California
Background: Betty T. Yee was elected Controller in November 2014, following two terms on the California Board of Equalization (BOE). As the state's chief fiscal officer, Yee chairs the Franchise Tax Board and serves as a member of the California Public Employees' Retirement System and the California State Teachers' Retirement System boards, and she continues to serve BOE as its fifth voting member. Yee also serves on the board of Ceres, a nonprofit working to mobilize large investors to advance global sustainability and take stronger action on climate change. Yee serves on dozens of boards and commissions with authority ranging from land management to crime victim compensation. As a member of the State Lands Commission (and chair in even-numbered years), she helps steward public trust lands, waterways, wharves, and resources—including oil, gas, and geothermal—through economic development, protection, and restoration consistent with environmental needs.  Through financing authorities, Yee works to create incentives to increase affordable housing in California.  Controller Yee has over 30 years' experience in public service, state and local finance, and tax policy. As Chief Deputy Director for Budget with the California Department of Finance, she led development of the Governor's Budget. Prior to this, she served fiscal and policy committees in both houses of the California Legislature.  She cofounded the Asian Pacific Youth Leadership Project, which exposes California high school youth to public policy and public service. A native of San Francisco, Yee received her bachelor's degree in sociology from the University of California, Berkeley, and holds a master's degree in public administration.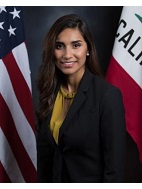 Sabrina Cervantes
Assemblymember, 60th District

Residence: Riverside, California.
Background: Sabrina Cervantes was elected in November 2016 to represent California's 60th Assembly District, which includes the communities of Corona, Eastvale, Jurupa Valley, Norco, and Riverside. A committed public servant, Sabrina Cervantes has demonstrated a history of civic engagement to enhance the communities and lives of all Riverside residents. As a lifelong Riverside County resident herself, she has been a strong advocate for families in the Inland Empire. As a former District Director for the Assembly she worked alongside community organizations to enhance the local economy, broaden access to higher education, and improve the access to governmental services for the residents of Riverside. Her extensive knowledge in the Riverside community has aided her in understanding the critical elements that residents need to be successful. By working alongside members in the community and elected officials Sabrina is able to bring this insight in order to bring change to the residents of 60th Assembly District. Sabrina was able to work alongside officials who helped fund the start of University of California, Riverside School of Medicine. She understands what this institution means for local residents and hopes to continue to expand access to affordable education while in the Assembly. Prior to her public service, she worked as a Director for the California Voter Registration Project where she led and implemented strategic planning that would increase civic responsibility among new and eligible voters across California. In addition to her experience with civic engagement, she has demonstrated her commitment to fighting for the best interests of local residents through her multiple partnerships with non-profit organizations. Cervantes is a proud member of the Human Rights Campaign (HRC), and The PICK Group of young professionals. She recently served on the Board of Directors for the University of California, Riverside Chicano Latino Alumni Association (CLA) and non-profit organizations, TruEvolution and Women Wonder Writers. Cervantes earned her Bachelor of Arts Degree in Political Science with a minor in public policy from the University of California, Riverside, and completed an executive education program at the John F. Kennedy School of Government at Harvard University.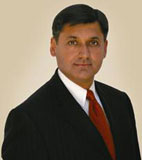 José Cisneros
Treasurer of the City and County of San Francisco

Residence: San Francisco, California.
Background: José Cisneros is the elected Treasurer of the City and County of San Francisco. As Treasurer, Mr. Cisneros serves as the City's banker and chief investment officer, and manages tax and revenue collection for San Francisco. Prior to this position, Mr. Cisneros served as Deputy General Manager for the San Francisco Municipal Transportation Agency. Mr. Cisneros received his Bachelor of Science degree from Sloan School of Management at the Massachusetts Institute of Technology (MIT) and studied for an MBA at Boston University.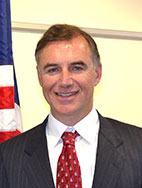 David Baum
Director of Finance, City of San Leandro

Residence: San Leandro, California
Background: Mr. Baum serves as the Director of Finance for the City of San Leandro, where he is responsible for the city's budget, treasury function, debt administration, revenue management, general accounting, payroll and purchasing. Mr. Baum has more than 20 years of local government experience, including serving as the Chief Financial Officer of the San Jose Redevelopment Agency. Mr. Baum also worked as a public finance investment banker for Bear Stearns, Morgan Grenfell and Dean Witter, and he spent three years as a consultant for Peat Marwick Mitchell (KPMG). Mr. Baum holds a Bachelor of Arts degree in economics from Stanford University.