Commission Overview
The California Debt and Investment Advisory Commission was created by the California Legislature to assist state and local agencies with the issuance, monitoring, and management of public debt and the investment of public funds through its research and technical assistance programs. CDIAC also acts as the State's clearinghouse for public debt issuance information.
Commission Members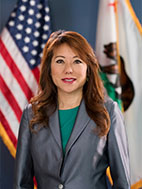 Fiona Ma, CPA
State Treasurer

Background: Ms. Fiona Ma was elected California State Treasurer in November 2018. She previously served as Chair and Vice Chair of the California State Board of Equalization from 2015 to 2019, representing more than nine million taxpayers. There, she led historic reforms to increase efficiency and transparency at the agency. As a state legislator, she was the first and only Asian-American woman ever elected California Assembly Speaker pro Tempore, the second-highest ranking office in the Assembly. During her time as a legislator, she passed landmark legislation to ban toxic chemicals in children's toys, protect small business-owners and expand opportunities for homeowners. She previously served as a San Francisco Supervisor.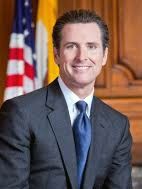 Gavin Newsom
Governor

Background: Gavin Newson is the former Lieutenant Governor of California and the former Mayor of San Francisco, California.
Newsom is widely recognized for his willingness to lead – repeatedly developing, advocating, and implementing innovative and groundbreaking solutions to some of our most challenging issues. On a wide range of topics including same-sex marriage, gun safety, marijuana, the death penalty, universal health care, access to preschool, technology, criminal justice reform, and the minimum wage, Newsom stuck his neck out and did the right thing, which often led to sweeping changes when his policies were ultimately accepted, embraced, and replicated across the state and nation.
Newsom's top priorities for his administration are tackling our state's affordability crisis, creating inclusive economic growth and opportunity for every child, and standing up for California values — from civil rights, to immigration, environmental protection, access to quality schools at all levels, and justice.
Governor Newsom is married to Jennifer Siebel Newsom. They have four children: Montana, Hunter, Brooklynn, and Dutch.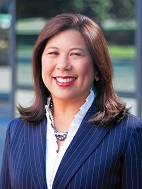 Betty T. Yee
State Controller

Residence: Alameda, California
Background: Betty T. Yee was elected Controller in November 2014, following two terms on the California Board of Equalization (BOE). As the state's chief fiscal officer, Yee chairs the Franchise Tax Board and serves as a member of the California Public Employees' Retirement System and the California State Teachers' Retirement System boards, and she continues to serve BOE as its fifth voting member. Yee also serves on the board of Ceres, a nonprofit working to mobilize large investors to advance global sustainability and take stronger action on climate change. Yee serves on dozens of boards and commissions with authority ranging from land management to crime victim compensation. As a member of the State Lands Commission (and chair in even-numbered years), she helps steward public trust lands, waterways, wharves, and resources—including oil, gas, and geothermal—through economic development, protection, and restoration consistent with environmental needs. Through financing authorities, Yee works to create incentives to increase affordable housing in California.
Controller Yee has over 30 years' experience in public service, state and local finance, and tax policy. As Chief Deputy Director for Budget with the California Department of Finance, she led development of the Governor's Budget. Prior to this, she served fiscal and policy committees in both houses of the California Legislature.  She cofounded the Asian Pacific Youth Leadership Project, which exposes California high school youth to public policy and public service. A native of San Francisco, Yee received her bachelor's degree in sociology from the University of California, Berkeley, and holds a master's degree in public administration.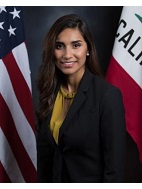 Sabrina Cervantes
Assemblymember, 60th District

Residence: Riverside, California.
Background: Sabrina Cervantes was elected in November 2016 to represent California's 60th Assembly District, which includes the communities of Corona, Eastvale, Jurupa Valley, Norco, and Riverside. A committed public servant, Sabrina Cervantes has demonstrated a history of civic engagement to enhance the communities and lives of all Riverside residents. As a lifelong Riverside County resident herself, she has been a strong advocate for families in the Inland Empire. As a former District Director for the Assembly she worked alongside community organizations to enhance the local economy, broaden access to higher education, and improve the access to governmental services for the residents of Riverside. Her extensive knowledge in the Riverside community has aided her in understanding the critical elements that residents need to be successful.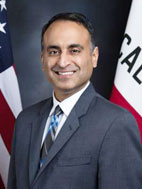 Ash Kalra
Assemblymember, 27th District

Background: In November 2016, Ash Kalra was elected to represent the 27th Assembly District, which encompasses downtown San Jose, East San Jose, Evergreen and parts of South San Jose.
Ash was appointed Chair of the Assembly Committee on Labor and Employment, and also sits on the Aging and Long Term Care, Education, Judiciary, and Water, Parks, and Wildlife Committees.
Assemblymember Kalra has established himself as a leader on issues ranging from the environment and conservation, to criminal justice reform, health care sustainability, housing affordability, growing our transportation infrastructure, and expanding economic opportunity to all Californians.
He previously served as a San José City Councilmember for eight years and was a deputy public defender in Santa Clara County for 11 years prior to the City Council. He is the first Indian-American to serve in the California Legislature in state history.
Ash lives in Hayes, the same San Jose neighborhood where he grew up.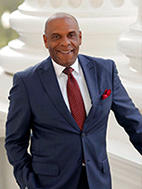 Steven Bradford
Senator, 35th District

Background: Steven Bradford brings a lifetime of experience to the California State Senate. In over two decades of public service – first as a Gardena City Councilmember, then as a State Assemblymember and now as a State Senator - Bradford has proven himself to be an unwavering citizen activist. He views himself as a public servant and not a politician. Public service was instilled in him by his parents who taught him the value of giving back to the community.
Prior to his service in local and state government, Bradford was a Public Affairs Manager for Southern California Edison, District Director for the late Congresswoman Juanita Millender-McDonald, Program Director for the LA Conservation Corps, and worked for seven years as a marketing and sales representative for International Business Machines Corporation (IBM).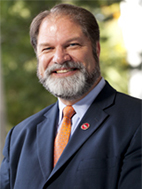 John M.W. Moorlach
Senator, 37th District

Background: While practicing as a private sector Certified Public Accountant and Certified Financial Planner, John Moorlach began his career in public service 23 years ago when he warned that then Orange County Treasurer-Tax Collector Robert Citron's risky investment strategies would lead to bankruptcy.
In the aftermath, the Board of Supervisors appointed John Moorlach to serve out the term of County Treasurer-Tax Collector, where he took immediate steps to reorganize county finances, cut losses, lessen risk, and create efficiencies within government. Moorlach became well known nationally for his bold and effective steps in recovering the county's financial outlook, as well as for his drive for greater transparency in government financial operations.
John Moorlach was twice re-elected to County Treasurer-Tax Collector. In 2006, voters elected John to serve in his first of two terms on the Board of Supervisors, where he continued his focus on reforming the county's budget practices and sounding the alarm on the county's growing unfunded liabilities.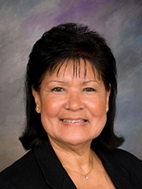 Sandie Arnott
Treasurer-Tax Collector, County of San Mateo

Background: Sandie Arnott is the first woman elected to the position of Treasurer Tax Collector of San Mateo County. She was first elected in November, 2010 and re-elected in June, 2014 & 2018. She is responsible for oversight of 40 staff members. She was initially employed by the Treasurer-Tax Collector's office in 1989 and served as Deputy Treasurer-Tax Collector since 2002.
Since her election, Ms. Arnott's priorities have been focused on improving payment processes, making them more efficient and Green. She opened remote tax collection locations in South San Francisco and Half Moon Bay and provides mailbox drop-off service during peak tax collection periods (for which she received a County STARS award in 2019). Live chat website assistance (for which she received a County STARS award for customer service in 2013) and online property auctions were introduced in 2011. E billing of property tax bills went live in fiscal year 2015-16 and a new IVR (interactive voice response) telephone answering service went live in August, 2018. She is a staunch supporter of the Senior Citizens and Disabled Property Tax Postponement Program which was reinstated in 2014 and went live in 2016. Ms. Arnott authored AB2738 which was adopted by Assemblywoman Kristen Olsen and signed into law by the Governor on 9/22/16. This new law, effective 1/1/17, dis-allows school districts and community college districts from claiming bond proceeds as surplus funds and withdrawing them from the County treasury for investing by a school or community college district. This law protects taxpayer dollars by ensuring they remain in the treasury and are withdrawn solely for the projects stated within the bond measure presented to voters. Ms. Arnott is currently in the process of implementing a new property tax system (TaxSys) by the Grant Street Group and is the first county in California to implement their system. The go-live date is set for July, 2019.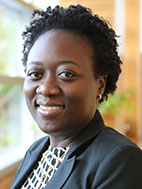 Nadia Sesay
Executive Director, San Francisco Office of Community Investment and Infrastructure (OCII)

Background: Nadia Sesay serves as the Executive Director of the Successor Agency to the former San Francisco Redevelopment Agency, also known as Office of Community Investment and Infrastructure (OCII). In this role, she is responsible for the economic development of the new Transbay, Mission Bay and Hunters Point Shipyard neighborhoods, which collectively provide over 20,000 new housing units, including approximately 7,000 affordable housing units, 400 acres of parks and open space and 10 million square feet of commercial space and the management of various properties in existing and expired project areas. In addition, OCII issues debt to finance long-term capital projects such as affordable housing, qualified developer reimbursements and construction of infrastructure. Over $1.0 billion in bonds are currently outstanding. The Commission on Community Investment and Infrastructure, unanimously approved the appointment of Nadia Sesay as Executive Director on October 3, 2017.