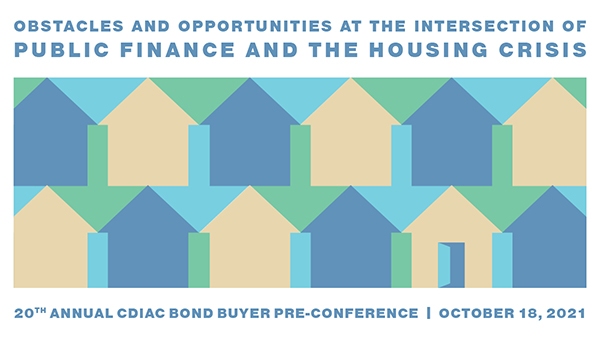 The availability of affordable housing is key to building and maintaining evolving and diverse economies that are able to endure inevitable economic cycles. Thriving local economies are the engines that drive the financial capacity to meet community service level expectations, finance capital projects, and maintain long-term financial sustainability. This program will explore many of the finance-related obstacles that are constraining the availability of affordable housing, the implications for local public financial planning, and the opportunities to overcome the challenges of the housing crisis with new and innovative public finance policy and approaches.
Introduction: Mapping the Intersection of California's Housing Crisis and Public Finance
The introductory speaker brings a unique perspective to the intersection of affordable housing and public finance. As California's Legislative Analyst, he has been immersed in the policy analysis of proposed and enacted legislative solutions. As a former credit analyst, he was S&P Global's primary analyst for the State of California and, in that role, highlighted the connection between affordable housing and financial sustainability of the state. This presentation will lay a foundation for the program, frame the problem, and explain why public finance is at the center of solving this high-stakes challenge. Introduction Replay ➤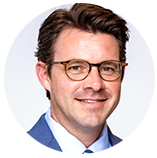 Gabriel Petek
Legislative Analyst
California Legislative Analyst's Office
Speaker Profile
Session One | Gaining Ground in the Affordable Multi-Family Housing Segment
The development of high-density multi-family housing is an efficient and effective method of gaining on the housing deficit, particularly in the difficult to reach affordable market segment. Although public finance has successfully supported the development of affordable multi-family housing for many years, it has become increasingly difficult for the public-private development partnership to maintain its record of success - much less make the gains that are desperately needed. Panelists will discuss the challenges of assembling the capital stack required for development, the policy efforts underway to address the challenges, and the innovative public-private approaches to development in this critical housing segment. Sessions One and Two Replays ➤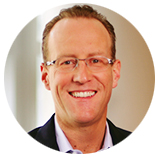 Justin Cooper
Partner
Orrick, Herrington & Sutcliffe LLP
Speaker Profile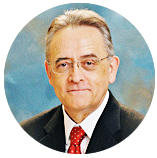 Richard Gentry
President & CEO
San Diego Housing Commission
Speaker Profile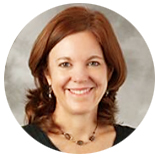 Jeree Glasser
Vice President, Northern California
Jamboree Housing Corporation
Speaker Profile
Session Two | Opportunity in Our Own Backyards: Development and Finance of Accessory Dwelling Units
Accessory dwelling units (ADUs) offer a unique opportunity to provide affordable housing options for students, the elderly, disabled, and others, in order to integrate housing into existing neighborhoods with established services and infrastructure. Changes in state law have streamlined approvals and have made ADU development a legitimate contributor to overcoming California's housing deficit, but challenges to widespread adoption remain. Speakers will discuss how the ADU segment has opened up, obstacles that remain, innovative local development approaches, and financing concepts that can make ADUs mainstream. Sessions One and Two Replays ➤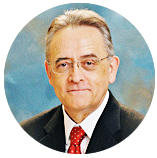 Richard Gentry
President & CEO
San Diego Housing Commission
Speaker Profile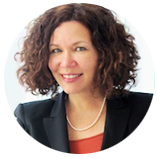 Jacky Morales-Ferrand
Housing Director
City of San Jose
Speaker Profile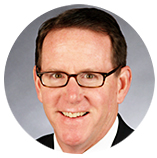 Robert Larkins
Managing Director
Loop Capital Markets
Speaker Profile
Session Three | Planning for the Housing Surge
California's housing crisis is a top public policy concern among lawmakers in Sacramento. Legislators are determined to break through the barriers to new housing supply with laws addressing planning, zoning, permitting, and financing. If statutory goals are realized, these enormous policy shifts will cause a wave of new housing projects across the state that will place tremendous pressure on local agencies to ramp up service levels and supply necessary infrastructure. Speakers will address the legislative initiatives that will drive the surge, how public finance professionals should think about preparations, and innovative financing and funding adaptations and approaches that may provide financial resiliency. Session Three and Keynote Replays ➤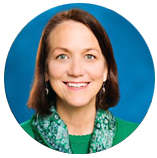 Eileen Gallagher
Managing Director
Stifel, Nicolaus & Company,
Incorporated
Speaker Profile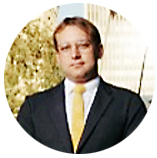 Louis Mirante
Legislative Director
California YIMBY
Speaker Profile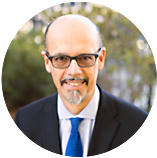 Tim Seufert
Managing Director
NBS
Speaker Profile
Keynote Discussions
Keynote Speakers
Session Three and Keynote Replays ➤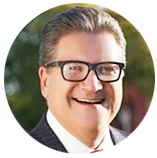 Senate Majority Leader
Robert Hertzberg
Senator Hertzberg's Biography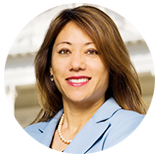 California State Treasurer
Fiona Ma, CPA
Treasurer Ma's Biography
Series Resources
Slides
Session One | Gaining Ground in the Affordable Multi-Family Housing Segment
No slides for this session.
GFOA Best Practice
"ESG" Best Practice - "S" Social
GFOA has developed a suite of best practices addressing each element of ESG. This best practice focuses on the "S" – Social factors of ESG and makes recommendations to governments on how best to identify social factors, including affordable housing, impacting their jurisdiction and determine whether those factors impact credit quality.
Housing Resources
Accessory Dwelling Unit (ADU) Resources
San Diego Housing Commission (SDHC) ADU Page
This page includes SDHC's "lessons learned" with regard to site feasibility, design, construction, cost, timeline, oversight needed, and other development-related aspects that may arise with the development of ADUs.
Community Facilities District (CFD) Fundamentals
Continuing Education Credits
The Bond Buyer coordinates Continuing Education Credits for this program, all questions regarding these credits and certificates of attendance should be directed to them.