Voting Members of the Committee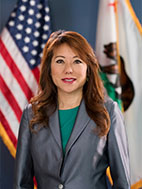 Fiona Ma, CPA
State Treasurer


Background: Ms. Fiona Ma was elected California State Treasurer in November 2018. She previously served as Chair and Vice Chair of the California State Board of Equalization from 2015 to 2019, representing more than nine million taxpayers. There, she led historic reforms to increase efficiency and transparency at the agency. As a state legislator, she was the first and only Asian-American woman ever elected California Assembly Speaker pro Tempore, the second-highest ranking office in the Assembly. During her time as a legislator, she passed landmark legislation to ban toxic chemicals in children's toys, protect small business-owners and expand opportunities for homeowners. She previously served as a San Francisco Supervisor.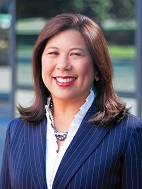 Betty T. Yee
State Controller

Residence: Alameda, California
Background: Betty T. Yee was elected Controller in November 2014, following two terms on the California Board of Equalization (BOE). As the state's chief fiscal officer, Yee chairs the Franchise Tax Board and serves as a member of the California Public Employees' Retirement System and the California State Teachers' Retirement System boards, and she continues to serve BOE as its fifth voting member. Yee also serves on the board of Ceres, a nonprofit working to mobilize large investors to advance global sustainability and take stronger action on climate change. Yee serves on dozens of boards and commissions with authority ranging from land management to crime victim compensation. As a member of the State Lands Commission (and chair in even-numbered years), she helps steward public trust lands, waterways, wharves, and resources—including oil, gas, and geothermal—through economic development, protection, and restoration consistent with environmental needs. Through financing authorities, Yee works to create incentives to increase affordable housing in California.
Controller Yee has over 30 years' experience in public service, state and local finance, and tax policy. As Chief Deputy Director for Budget with the California Department of Finance, she led development of the Governor's Budget. Prior to this, she served fiscal and policy committees in both houses of the California Legislature.  She cofounded the Asian Pacific Youth Leadership Project, which exposes California high school youth to public policy and public service. A native of San Francisco, Yee received her bachelor's degree in sociology from the University of California, Berkeley, and holds a master's degree in public administration.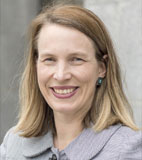 Keely Martin Bosler
Director of Finance

Background: Keely Martin Bosler was appointed as Director of the California Department of Finance by Governor Jerry Brown in August 2018. She serves as the Governor's chief fiscal policy advisor. Prior to becoming Director, she served as Cabinet Secretary in the Office of the Governor from 2016 to 2018. Director Bosler served as Chief Deputy Director for budget at the Department of Finance from 2013 to 2016. Director Bosler was Staff Director for the California State Senate Budget and Fiscal Review Committee from 2010 to 2013, where she was a consultant from 2004 to 2009. She served as Associate Director for fiscal services at the California Department of Corrections and Rehabilitation's Budget Management Branch from 2009 to 2010, and as a Fiscal and Policy Analyst at the California Legislative Analyst's Office from 2000 to 2004. Director Bosler earned a Master of Science degree in applied economics from Cornell University.
Non-Voting Members of the Committee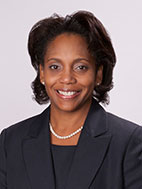 Tia Boatman Patterson, Director
California Housing Finance Agency

Tia Boatman Patterson is the Executive Director of the California Housing Finance Agency (CalHFA). Prior to her appointment, Ms. Patterson served on the CalHFA Board of Directors and was General Counsel of the Sacramento Housing and Redevelopment Agency (SHRA). Ms. Patterson's legal management of SHRA also covered the legal department's services to SHRA-administered non-profit corporations; the City and County Community Development Block Grant funds, HOME funds, Housing Trust Funds; and housing bond programs. Her responsibilities also included legal oversight of SHRA's approximately 14,000 public housing tenants, including approximately 3,500 public housing units and 11,000 Housing Choice Vouchers. Prior to serving as the General Counsel Ms. Patterson was a special assistant to the Speaker of the California State Assembly, where she provided policy expertise and advice on subject matters falling within the purview of the Assembly Committees on Housing and Community Development, and Jobs and Economic Development. Before returning to the Assembly in 2004, Ms. Patterson was a senior associate with Best Best & Krieger LLP in the Municipal and Redevelopment Practice group of the Sacramento office. Ms. Patterson's leadership of CalHFA focuses on the organization's mission to create and finance progressive housing so more Californians have a place to call home. She works with Single Family and Multifamily lenders and developers in addition to engaging with private financing markets, federal housing agencies and localities to accomplish that mission. CalHFA has begun innovative efforts to create new loan products that will continue to support the needs of Californians. Ms. Patterson looks forward to expanding the reach of those programs in the coming months. Ms. Boatman-Patterson received her Bachelor of Arts in Political Science from San Diego State University, and her Juris Doctorate from the University of Pacific, McGeorge School of Law. While in law school, she received highest honors in Trial Preparation and Advocacy and graduated as a member of the National Order of Barristers.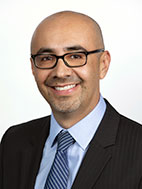 Gustavo F. Velasquez, Director
California Department of Housing and Community Development (HCD)

In May of 2020 Gustavo Velasquez was appointed by Governor Gavin Newsom director of the California Department of Housing and Community Development. In this leadership role, Velasquez leads California's housing policy agenda and administers a wide range of programs that produce, preserve, and protect affordable housing and communities of opportunity across the state.
Velasquez was senior director at the Urban Institute, a renowned national research organization working to provide data analysis and insights to policymakers and practitioners in ways both relevant and actionable. Velasquez served for nearly three years as assistant secretary for fair housing and equal opportunity at the US Department of Housing and Urban Development (HUD). He served on behalf of the president as the strategic lead of the fair housing and inclusive community agenda for the Obama administration. During his tenure, HUD achieved groundbreaking enforcement victories in fair lending and in major housing discrimination cases. Velasquez led efforts to promulgate the landmark Affirmatively Furthering Fair Housing rule, a key tool for cities, states, and other HUD funding recipients to reduce inequality and disparities in access to opportunity.
Velasquez worked in executive roles in the administrations of DC mayors Anthony Williams, Adrian Fenty, and Vincent Gray. He also has nonprofit experience as executive director of the Latino Economic Development Center, a local community development organization in Washington, DC, and Congreso de Latinos Unidos, the leading social service provider to Latinos in Philadelphia.
Velasquez has served in numerous boards and committees of financial institutions, civil rights groups, and educational organizations at the local and national levels. He graduated from the University of Pennsylvania with a master's degree in public administration.