Authority Members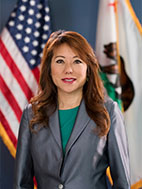 Fiona Ma, CPA
State Treasurer


Background: Ms. Fiona Ma was elected California State Treasurer in November 2018. She previously served as Chair and Vice Chair of the California State Board of Equalization from 2015 to 2019, representing more than nine million taxpayers. There, she led historic reforms to increase efficiency and transparency at the agency. As a state legislator, she was the first and only Asian-American woman ever elected California Assembly Speaker pro Tempore, the second-highest ranking office in the Assembly. During her time as a legislator, she passed landmark legislation to ban toxic chemicals in children's toys, protect small business-owners and expand opportunities for homeowners. She previously served as a San Francisco Supervisor.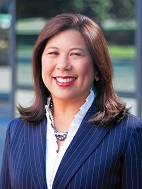 Betty T. Yee
State Controller

Betty T. Yee was elected Controller in November 2014, following two terms on the California Board of Equalization (BOE). As the state's chief fiscal officer, Yee chairs the Franchise Tax Board and serves as a member of the California Public Employees' Retirement System and the California State Teachers' Retirement System boards, and she continues to serve BOE as its fifth voting member. Yee also serves on the board of Ceres, a nonprofit working to mobilize large investors to advance global sustainability and take stronger action on climate change. Yee serves on dozens of boards and commissions with authority ranging from land management to crime victim compensation. As a member of the State Lands Commission (and chair in even-numbered years), she helps steward public trust lands, waterways, wharves, and resources—including oil, gas, and geothermal—through economic development, protection, and restoration consistent with environmental needs. Through financing authorities, Yee works to create incentives to increase affordable housing in California.
Controller Yee has over 30 years' experience in public service, state and local finance, and tax policy. As Chief Deputy Director for Budget with the California Department of Finance, she led development of the Governor's Budget. Prior to this, she served fiscal and policy committees in both houses of the California Legislature.  She cofounded the Asian Pacific Youth Leadership Project, which exposes California high school youth to public policy and public service. A native of San Francisco, Yee received her bachelor's degree in sociology from the University of California, Berkeley, and holds a master's degree in public administration.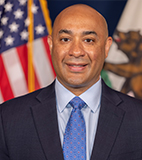 Joe Stephenshaw
Director of Finance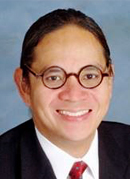 Antonio Benjamin
Governor Appointee

Term expires March 31, 2024
Residence: Fremont, California.
Background: Antonio Benjamin is a futurist, innovator and hands-on developer/architect. In recognition of his technology achievements, the World Economic Forum named him as a 2015 Technology Pioneer. Currently Mr. Benjamin is a Partner at PA Consulting (prior company 4iNNO acquired on June 2019), working on consumer product innovation, development and product launches with several Fortune 100 firms. He served 10 years as a volunteer on NASA AMES civilian advisory board. He was also on US Federal Reserve's Faster Payments Task Force. He is co-founder and CTO Emeritus of Token.io. Previously, Mr. Benjamin was Global Chief Technology Officer for Citibank's Institutional Clients Group/Global Transaction Services. He was also Chairman of Citi's Research Development Innovation & Learning Center. Mr. Benjamin was a Partner and Chief of Global Strategy at Ernst & Young, LLP (now EY, LLP). Mr. Benjamin has a Bachelor of Arts in Communication from the University of the Philippines.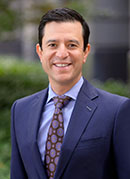 Francisco Silva
Governor Appointee

Term Expires: March 31, 2024
Residence: Sacramento, California.
Background: Francisco J. Silva is the General Counsel and Senior Vice President of the California Medical Association (CMA). Mr. Silva provides strategic advice and leadership to CMA's Board of Trustees and subsidiary companies on issues relating to corporate governance and law, health care, business, and nonprofit law. He also spearheads CMA's legal and economic services multidisciplinary advocacy. Prior to joining CMA, Mr. Silva was the Vice President and Counsel for Government Affairs for the California Apartment Association and a litigation attorney at Heller Ehrman LLP in San Francisco and at the office of Downey Brand LLP in Sacramento. Mr. Silva is a graduate of Santa Clara University and UCLA School of Law and served as law clerk to the Hon. Jeremy Fogel of the U.S. District Court in San Jose. As a fellow in the Jesse M. Unruh Assembly Fellowship Program, he served as a budget consultant for the California Assembly Budget Committee. Mr. Silva is the President of the American Society of Medical Association Counsel and serves on the Board of Directors of Planned Parenthood Advocates Mar Monte, California Health Information Partnership & Services Organization, and the Gil Basketball Academy.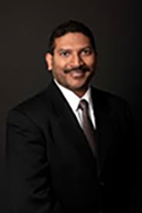 Robert Cherry, M.D.
Senate Rules Committee Appointee

Term Expires: March 31, 2024
Residence: Los Angeles, California.
Background: Dr. Cherry was named Chief Medical and Quality Officer for the UCLA Health System in January 2014. Reporting to the President of UCLA Health, the Chief Medical and Quality Officer (CMO/CQO) is responsible for system-wide quality improvement efforts, with the goal of achieving world class clinical and patient-centered outcomes that will set the standard in healthcare delivery and innovation. Dr. Cherry develops collaborative approaches to quality and value based care for populations across the continuum of care; coordinates innovative methods in the use of analytics, informatics, and advanced computational techniques that are designed to raise clinical quality, improve patient experience and provide value to our patients.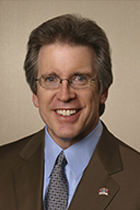 Robert E. Hertzka, M.D.
Senate Rules Committee Appointee

Term Expires: March 31, 2024
Residence: Rancho Santa Fe, California
Background: Dr. Robert E. Hertzka has been both a full-time clinician and a health policy instructor for over 30 years. A graduate of the University of California at San Diego School of Medicine (UCSD), he completed an internship in internal medicine at the University of Maryland and a residency in anesthesiology at the University of California at San Francisco (UCSF). Following two years on the faculty at UCSF, he joined Anesthesia Service Medical Group in 1987 and as of today remains in full-time clinical practice. Concurrent with his clinical practice, Dr. Hertzka has an extensive history of health care policy development, political engagement, teaching, and advocacy.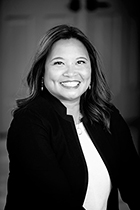 Katrina Kalvoda
Assembly Speaker Appointee

Term Expires: March 31, 2023
Residence: Laguna Hills, California.
Background: Katrina Kalvoda is currently the founder and CEO of G3 Ventures, a nonprofit corporation specializing in impact investments, innovative philanthropy and community advocacy. Prior to this, Ms. Kalvoda worked in the investment management industry as Chief Investment Officer of Newport Wealth Management. In that role, she managed a portfolio comprised of commercial real estate, private equity and liquid investments. Her achievements earned her many national and international awards including Angel Investor of the Year and Best Business Leader in Real Estate Investments. Ms. Kalvoda is also a sought after speaker on topics ranging from asset management, hedge funds, angel investing in women and minority owned businesses, social innovation and community advocacy.

Ms. Kalvoda is a graduate of the University of California at Berkeley. She is also a board member of the Sisters of St. Joseph Healthcare Foundation and a founding member of Innovative Philanthropy at the Orange County Community Foundation.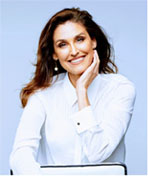 Keri Kropke – M.A., M.A., CCC-SLP
Assembly Speaker Appointee

Term Expires: March 31, 2022
Residence: Brea, California.
Background: Keri Kropke is an elected trustee for the Brea Olinda Unified School District. She is a public educator and speech language pathologist with experience in medical, occupational and public education settings. Keri was a professional baseball player on the Colorado Silver Bullets women's baseball team. Keri is a graduate of UC Berkeley, where she studied political economy and was an academic and athletic NCAA All American. She also holds two graduate degrees from Cal State Fullerton – an M.A. in History and an M.A. in Communications/Communicative Disorders. Keri is an active member of the California School Boards Association and the American Speech-Language-Hearing Association.