Authority Members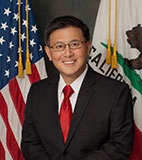 John Chiang
State Treasurer

Residence: Torrance, California.
Background: Mr. Chiang graduated with honors from the University of South Florida with a degree in Finance, and received his law degree from the Georgetown University Law Center. As State Treasurer, he oversees a bank that processes trillions of dollars in transactions every year. He sells California's bonds, invests the State's money and manages its cash. Prior to being elected Treasurer, he served from 2007 through 2014 as State Controller. In that office, he took steps during the Great Recession to preserve cash to meet obligations to education and bond holders, worked to ensure the fiscal solvency of the State's pension plans, and ensured that $3.1 billion in unclaimed property was returned to the rightful owners. Prior to serving as Controller, he was elected to the Board of Equalization in 1998, where he led with innovative taxpayer-friendly services such as the State's free income tax return preparation service, ReadyReturn.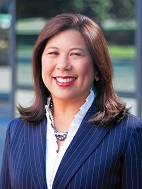 Betty T. Yee
State Controller

Residence: Alameda, California
Background: Betty T. Yee was elected Controller in November 2014, following two terms on the California Board of Equalization (BOE). As the state's chief fiscal officer, Yee chairs the Franchise Tax Board and serves as a member of the California Public Employees' Retirement System and the California State Teachers' Retirement System boards, and she continues to serve BOE as its fifth voting member. Yee also serves on the board of Ceres, a nonprofit working to mobilize large investors to advance global sustainability and take stronger action on climate change. Yee serves on dozens of boards and commissions with authority ranging from land management to crime victim compensation. As a member of the State Lands Commission (and chair in even-numbered years), she helps steward public trust lands, waterways, wharves, and resources—including oil, gas, and geothermal—through economic development, protection, and restoration consistent with environmental needs.  Through financing authorities, Yee works to create incentives to increase affordable housing in California.  Controller Yee has over 30 years' experience in public service, state and local finance, and tax policy. As Chief Deputy Director for Budget with the California Department of Finance, she led development of the Governor's Budget. Prior to this, she served fiscal and policy committees in both houses of the California Legislature.  She cofounded the Asian Pacific Youth Leadership Project, which exposes California high school youth to public policy and public service. A native of San Francisco, Yee received her bachelor's degree in sociology from the University of California, Berkeley, and holds a master's degree in public administration.

Michael Cohen
Director of Finance

Residence: Sacramento, California.
Background: Michael Cohen was appointed as Director of the California Department of Finance by Governor Jerry Brown in September 2013. He serves as the Governor's chief fiscal policy advisor. Prior to becoming Director, he served as Chief Deputy Director of the Department of Finance from 2011 to 2013. In this capacity, Mr. Cohen was the department's lead contact with the state Legislature on the state budget. From 1997 to 2010, Mr. Cohen worked at the Legislative Analyst's Office (LAO). While there, he served as a local government finance analyst, Director of State Administration, and Deputy Legislative Analyst. Mr. Cohen earned a Master's Degree in Public Affairs from the Lyndon B. Johnson School at the University of Texas and a Bachelor's Degree in Urban Studies from Stanford University. He lives in Sacramento with his wife Amy Supinger and his two dogs, Lulu and Dexter.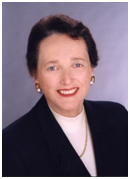 Judith N. Frank
Governor Appointee

Term expires March 31, 2016.
Residence: Los Angeles, California.
Background: Masters degree in Finance from University of California at Los Angeles Anderson School of Management, Master of Science degree in City and Regional Planning from the University of Southern California, A.B. degree from the University of California at Berkeley and a California Real Estate Broker's License. Ms. Frank is the owner of Asset Strategies, a financial and real estate service firm, and has served as a consulting appointee to the State's Real Estate Enhancement Branch, and the Administrative Office of the Courts. In addition, Ms. Frank currently serves on the Los Angeles County Capital Asset Leasing Corporation, and three additional public boards. Ms. Frank previously served on the California Park and Recreation Commission from 1992 to 2000.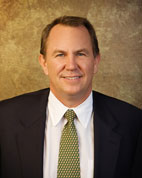 Jay Hansen
Governor Appointee

Term Expires: March 31, 2016
Residence: Sacramento, California.
Background: Mr. Hansen has been chief strategy officer of the California Medical Association since 2010. He was legislative and political director for the State Building and Construction Trades Council of California from 1999 to 2010 and was special assistant to Assembly Speakers Willie Brown, Cruz Bustamante, Antonio Villaraigosa, Bob Hertzberg and Democratic Leader Richard Katz from 1992 to 1999. Mr. Hansen serves as a member on the City of Sacramento Parks and Recreation Commission, the Occidental College Board of Governors and on the Advisory Council for the University of Southern California (USC) Sacramento Center.
Robert Cherry, M.D. (no photo or biography available)
Senate Rules Committee Appointee

Term Expires: March 31, 2020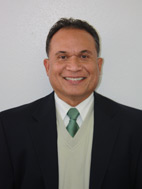 Oscar Sablan, M.D.
Senate Rules Committee Appointee

Term Expires: March 31, 2016.
Residence: Firebaugh, California.
Background: Board Certified in Internal Medicine, Doctor of Medicine from University of Hawaii John A. Bums School of Medicine, Bachelor of Arts in Biology, Saint Louis University. Dr. Sablan is co-owner of the Sablan Medical Clinic in Firebaugh, which he owns and operates with his wife, Dr. Marcia Sablan. Dr. Sablan currently serves as a Commissioner on the First 5 of Fresno County Commission, is a Trustee on the Firebaugh-Las Deltas Unified School District Board of Trustees and is an active member of the California School Board Association. Dr. Sablan is from the island of Saipan, a commonwealth of the United States located approximately 150 miles north of Guam.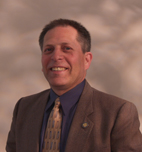 Jack Buckhorn
Assembly Speaker Appointee

Term Expires: March 31, 2018.
Residence: Hidden Valley Lake, California.
Background: Mr. Buckhorn earned an Associate of Science degree from Santa Rosa Junior College. He currently serves as the Business Manager and Financial Secretary for the International Brotherhood of Electrical Workers Local Union 551. From 1989 to 1998, he was Training Director for the Redwood Empire Electrical Joint Apprenticeship and Training Committee. Mr. Buckhorn is currently the President of the California State Association of Electrical Workers; Secretary-Treasurer of the Sonoma, Mendocino and Lake Counties Building and Construction Trades Council; President of the North Bay Central Labor Council; a member of the Mendocino and Marin Counties Workforce Investment Boards; and a commissioner of the California Apprenticeship Council.
Sumi Sousa (no photo or biography available)
Assembly Speaker Appointee

Term Expires: March 31, 2019
Residence: San Francisco, CA