Board Members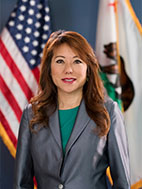 Fiona Ma, CPA
State Treasurer


Background: Ms. Fiona Ma was elected California State Treasurer in November 2018. She previously served as Chair and Vice Chair of the California State Board of Equalization from 2015 to 2019, representing more than nine million taxpayers. There, she led historic reforms to increase efficiency and transparency at the agency. As a state legislator, she was the first and only Asian-American woman ever elected California Assembly Speaker pro Tempore, the second-highest ranking office in the Assembly. During her time as a legislator, she passed landmark legislation to ban toxic chemicals in children's toys, protect small business-owners and expand opportunities for homeowners. She previously served as a San Francisco Supervisor.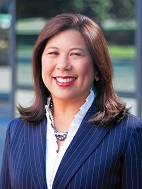 Betty T. Yee
State Controller

Betty T. Yee was elected Controller in November 2014, following two terms on the California Board of Equalization (BOE). As the state's chief fiscal officer, Yee chairs the Franchise Tax Board and serves as a member of the California Public Employees' Retirement System and the California State Teachers' Retirement System boards, and she continues to serve BOE as its fifth voting member. Yee also serves on the board of Ceres, a nonprofit working to mobilize large investors to advance global sustainability and take stronger action on climate change. Yee serves on dozens of boards and commissions with authority ranging from land management to crime victim compensation. As a member of the State Lands Commission (and chair in even-numbered years), she helps steward public trust lands, waterways, wharves, and resources—including oil, gas, and geothermal—through economic development, protection, and restoration consistent with environmental needs. Through financing authorities, Yee works to create incentives to increase affordable housing in California.
Controller Yee has over 30 years' experience in public service, state and local finance, and tax policy. As Chief Deputy Director for Budget with the California Department of Finance, she led development of the Governor's Budget. Prior to this, she served fiscal and policy committees in both houses of the California Legislature.  She cofounded the Asian Pacific Youth Leadership Project, which exposes California high school youth to public policy and public service. A native of San Francisco, Yee received her bachelor's degree in sociology from the University of California, Berkeley, and holds a master's degree in public administration.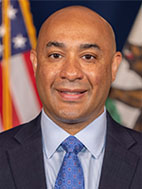 Joe Stephenshaw
Director of Finance

Joe Stephenshaw was appointed as Director of the California Department of Finance by Governor Newsom in July of 2022. In this role, he serves as the Governor's Chief Fiscal Policy Advisor. Prior to his appointment, Director Stephenshaw served in Governor Newsom's Office as a Senior Counselor on Infrastructure and Fiscal Affairs.

Stephenshaw was Staff Director for the Senate Budget and Fiscal Review Committee from 2017 to 2022. He held multiple positions in the California Legislature from 2008 to 2017, including serving as a Policy Consultant in the Office of the Senate President pro Tempore, a Special Advisor to the Speaker of the Assembly, and as a Budget Consultant for both the Assembly Budget Committee and the Senate Budget and Fiscal Review Committee. Stephenshaw was a Budget Analyst for the California Department of Finance from 2005 to 2008. Stephenshaw is a graduate of Menlo College with a bachelor's degree in Business Administration. He also earned a Master of Business Administration degree from California State University, Sacramento.