The California Hope, Opportunity, Perseverance, and Empowerment (HOPE) for Children Trust Account Program
Members of the Board
California Welfare and Institutions Code section, 18997.52 officially creates within state government the HOPE Board, consisting of the following nine members (7 voting; 2 nonvoting):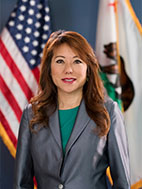 The Treasurer, or their designee, will serve as the Chair.
Fiona Ma, CPA
State Treasurer

Fiona Ma is California's 34th State Treasurer. She was elected on November 6, 2018, with more votes (7,825,587) than any other candidate for treasurer in the state's history. She is the first woman of color and the first woman Certified Public Accountant (CPA) elected to the position. The State Treasurer's Office was created in the California Constitution in 1849. It provides financing for schools, roads, housing, recycling and waste management, hospitals, public facilities, and other crucial infrastructure projects that better the lives of residents. California is the world's fifth-largest economy and Treasurer Ma is the state's primary banker. Her office processes more than $2 trillion in transactions, within a typical year. She provides transparency and oversight for the government's investment portfolio and accounts, as well as for the state's surplus funds. Treasurer Ma oversees an investment portfolio that has averaged well over $100 billion during her administration—a significant portion of which is beneficially owned by more than 2,200 local governments in California. She serves as agent of sale for all State bonds and is trustee of billions of dollars of state indebtedness.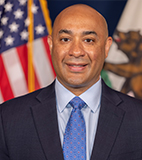 The Director of Finance, or their designee.
Joe Stephenshaw
Director, Department of Finance

Joe Stephenshaw was appointed as Director of the California Department of Finance by Governor Newsom in July of 2022. In this role, he serves as the Governor's Chief Fiscal Policy Advisor. Prior to his appointment, Stephenshaw served in Governor Newsom's Office as a Senior Counselor on Infrastructure and Fiscal Affairs.
Stephenshaw was Staff Director for the Senate Budget and Fiscal Review Committee from 2017 to 2022. He held multiple positions in the California Legislature from 2008 to 2017, including serving as a Policy Consultant in the Office of the Senate President pro Tempore, a Special Advisor to the Speaker of the Assembly, and as a Budget Consultant for both the Assembly Budget Committee and the Senate Budget and Fiscal Review Committee. Stephenshaw was a Budget Analyst for the California Department of Finance from 2005 to 2008.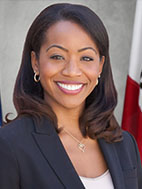 The Controller, or their designee.
Malia Cohen
California State Controller

State Controller Malia M. Cohen was elected in November 2022, following her service on the California State Board of Equalization (BOE), the nation's only elected tax commission responsible for administering California's $100 billion property tax system. She was elected to the BOE in November 2018 and was Chair in 2019 and 2022. As Controller, she continues to serve the Board as its fifth voting member.
As chief fiscal officer of the world's fifth-largest economy, Controller Cohen's primary responsibility is to account for and protect the state's financial resources. Controller Cohen also independently audits government agencies that spend state funds, safeguards many types of property until claimed by the rightful owners, and administers the payroll system for state government employees and California State University employees. She serves on 70 boards and commissions with authority ranging from affordable housing to crime victim compensation to land management.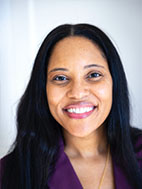 An individual with expertise in poverty alleviation and the racial wealth gap (appointed by Senate Rules Committee)
Shimica Gaskins, J.D.
President/CEO: GRACE End Child Poverty

Shimica has worked in law and public policy specializing in legislative, regulatory and policy issues associated with criminal justice reform and children's rights. Prior to joining GRACE, she was executive director of Children's Defense Fund-California, where she led statewide advocacy, policy, program and organizing efforts to ensure access to quality affordable health coverage and care for children and low-income families, reform the juvenile justice system, promote educational equity, end child poverty, and improve outcomes for children of color. She formerly served as the Acting Deputy Assistant Attorney General in the Office of Legal Policy (OLP) of the U.S. Department of Justice (DOJ) where she worked to develop and implement innovative policy initiatives of the department and administration in areas such as smart on crime, law enforcement and emerging technologies, prison reform, reentry, and issues affecting children with incarcerated parents. Prior to joining DOJ, she was in private practice at Covington & Burling LLP where she managed complex civil litigation. Shimica began her career as a law clerk for the Honorable Roger L. Gregory on the United States Court of Appeals for the Fourth Circuit and the Honorable Victoria Roberts on the United States District Court for the Eastern District of Michigan.
Shimica is a Commissioner on the LA County Commission for Children and Families, serves on the boards of Impact Justice, California Budget & Policy Center, Liberty Hill Foundation, Young Women's Freedom Center and several advisory boards. Shimica is a 2022 Leading Edge Fellow through the Rosenberg Foundation focused on closing the racial wealth gap and creating economic mobility for California's most vulnerable children by piloting the largest baby bond program in the country. Her writings have appeared in USA Today, Sacramento Bee, Los Angeles Daily News, CalMatters, and legal journals.
Shimica earned her J.D. from Georgetown University Law Center and graduated cum laude with BA in philosophy from the Catholic University of America.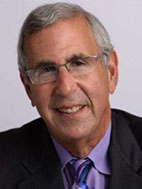 Additional nonvoting/advisory member appointed by the Governor
Robert E. Friedman

Robert E. Friedman has dedicated his life to closing the racial wealth divide and unleashing the economic freedom and productive potential of all people, especially those marginalized by systemic discrimination. A fourth generation Californian, graduate of Harvard College and Yale Law School, Bob founded and helped lead Prosperity Now, a 45-year old national non-profit dedicated to enlarging economic participation and prosperity for all. Bob helped create the U.S. microenterprise, saving and asset building fields, and the international enterprise development and child savings fields. He pioneered the practice and policy of microenterprise, Individual Development Accounts (IDAs) and Child Development Accounts (CDAs and Baby Bonds) respectively with the Self-Employment Investment Demonstration (1984-1987), American Dream Demonstration (1993-1998) and the Saving for Entrepreneurship, Education and Downpayment (SEED) Initiative (2003-2010+). His third book, A Few Thousand Dollars: Sparking Prosperity for Everyone (New Press, 2018), recounts the history and lessons of this work and sketches the path to building a truly inclusive and prosperous economy that works for everyone.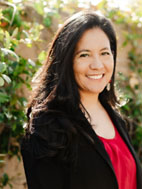 Additional nonvoting/advisory member appointed by the Governor
Camila Chavez, Executive Director DHF

Camila Chavez is the Co-Founder and Executive Director of the Dolores Huerta Foundation (DHF). After earning her BA in Early Childhood Education from Mills College and a short career in public health, she returned to Kern County to establish the DHF with her mother Dolores Huerta. From the DHF headquarters in Bakersfield, Ms. Chávez oversees the strategic direction of this organization that seeks to empower historically disenfranchised communities with the training and skills to make transformational changes in their communities.
DHF has increased political representation of communities of color through increased voter engagement and redistricting; addressed education inequities; and secured millions of dollars for neighborhood improvements such as sidewalks, gutters, street lights, neighborhood parks, swimming pools and school campus renovations. Vecinos Unidos (Neighbors United) leaders were at the forefront of these campaigns to improve the quality of life in their communities, a model which she helped create. This model of community empowerment has led to many significant victories during her tenure including the establishment of over 12 DHF grassroots community organizations throughout California's Central Valley and the development of a youth leadership program.
Camila received the Irvine Foundation Leadership Award in 2022. She is the Board Chair of California Calls, President of the Central Valley Partnership, and sits on the boards of Inner City Struggle and Planned Parenthood PAC.
An individual with expertise in poverty alleviation and the racial wealth gap (appointed by Senate Rules Committee)
An individual with investment expertise (appointed by the Speaker of the Assembly) - pending appointment
An individual with expertise on financial empowerment and consumer protection (appointed by the Governor) - pending appointment
A public member who has experienced childhood poverty (appointed by the Governor) - pending appointment
1 additional nonvoting members (appointed by the Governor) – pending appointment
*All members of the Board shall serve without compensation. Members of the Board shall be reimbursed for necessary travel expenses incurred in connection with their board duties*