Current LIAB Members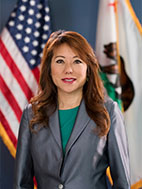 Fiona Ma, CPA
State Treasurer


Background: Ms. Fiona Ma was elected California State Treasurer in November 2018. She previously served as Chair and Vice Chair of the California State Board of Equalization from 2015 to 2019, representing more than nine million taxpayers. There, she led historic reforms to increase efficiency and transparency at the agency. As a state legislator, she was the first and only Asian-American woman ever elected California Assembly Speaker pro Tempore, the second-highest ranking office in the Assembly. During her time as a legislator, she passed landmark legislation to ban toxic chemicals in children's toys, protect small business-owners and expand opportunities for homeowners. She previously served as a San Francisco Supervisor.
Martin Krieger
Finance Director
Desert Water Agency

Krieger has been with the Desert Water Agency since 1986. He began as Accounting Supervisor and in 1998 was promoted to Controller. In 2004 he was promoted to his current position as Finance Director. Additionally, in 2006 Krieger was appointed (by then California State Treasurer Phil Angelides) to serve as a director on a five-member State of California Local Investment Advisory Board (LIAB). Krieger continues to serve as a director on the Board under his third State Treasurer. Krieger is an active member in the Association of California Water Agencies (ACWA), American Water Works Association (AWWA), California Society of Municipal Finance Officers (CSMFO), California Municipal Treasurers Association (CMTA), and serves on the United Way Budget & Allocations Committee. Krieger attended College of the Desert & California State University Long Beach, where he graduated in 1980 with a BS Degree in Finance­ Business Administration.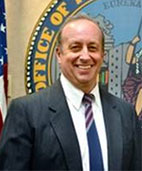 Douglas C. Robinson
Principal
RCM Robinson Capital Management LLC

Doug Robinson is the Principal of RCM Robinson Capital Management LLC, an SEC registered investment advisory and management firm specializing in institutional fixed income management and OPEB trust asset allocation strategies. Robinson is a frequent guest speaker and long-time member of the California Municipal Treasurers Association. With over thirty years of experience in the investment industry, he is the editor of robinsoncapital.com, an educational web site providing investors with information on institutional fixed income, OPEB trust plan mitigation strategies and portfolio management. Robinson is also a Branch Manager and Registered Principal with Securities America. He received his Bachelor of Science degree in Economics from the University of Missouri-Columbia.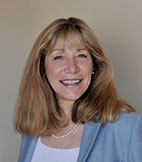 Laura Parisi
City Treasurer
City of Laguna Beach

Laura Parisi has been the City Treasurer in Laguna Beach since 1999. She was appointed by the City Council and then elected in 2000. Her responsibilities are the receipt, deposit and investment of city funds, banking, assessment district bonds administration and Transient Occupancy Tax reviews. She is a member of the League of California Cities Revenue and Taxation Committee. Prior to her current role, Parisi worked for approximately twenty years in the private sector. Her jobs included Chief Financial Officer, Vice President Finance, Controller and Certified Public Accountant (CPA). Parisi is a CPA, a Certified California Municipal Treasurer (CCMT) and a Certified Fixed Income Practitioner (CFIP) with degrees in Accounting, Business Administration and a minor in Economics from Illinois State University.