Current Local Investment Advisory Board (LIAB) Members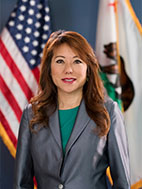 Fiona Ma, CPA
State Treasurer


Background: Ms. Fiona Ma was elected California State Treasurer in November 2018. She previously served as Chair and Vice Chair of the California State Board of Equalization from 2015 to 2019, representing more than nine million taxpayers. There, she led historic reforms to increase efficiency and transparency at the agency. As a state legislator, she was the first and only Asian-American woman ever elected California Assembly Speaker pro Tempore, the second-highest ranking office in the Assembly. During her time as a legislator, she passed landmark legislation to ban toxic chemicals in children's toys, protect small business-owners and expand opportunities for homeowners. She previously served as a San Francisco Supervisor.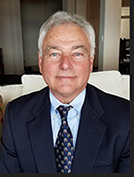 Walter Hall
Retired Director
Royal Bank of Canada

Walter Hall has 46 years of bond market experience. His roles included: Institutional Fixed Income Sales, Branch Manager, Regional Manager, and for the last decade, a Director with RBC Capital Markets. He has had the honor of serving the investment needs of the California Pooled Money Investment Account (PMIA) from 1976 until his retirement January, 2019. Mr. Hall has been a long term associate member of the California Municipal Treasurers Association (CMTA) and the California Association of County Treasurers and Tax Collectors (CACTTC), serving a term as the associate chair on the CACTTC executive board. Throughout his long career working with a wide range of public clients, he has learned well the maxim of safety, liquidity and yield.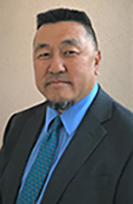 Sung Hyun
Director of Finance/City Treasurer
City of Buena Park

Sung Hyun has been the Director of Finance/City Treasurer in Buena Park since 2006. In this capacity, he is responsible for all the fiscal affairs of the City. He has worked in local government finance for cities since 1994. Additionally, Hyun also worked as an accounting and operations manager in the private sector and as an auditor for the Department of Defense. He is a member of the California Society of Municipal Finance Officers (CSMFO) and the Government Finance Officers Association (GFOA). Hyun attended San Diego State University and California State University at Long Beach, where he graduated with a Bachelor's degree in Accounting.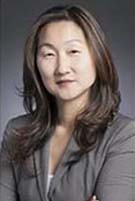 Amy Lee
Founder of 3S LLC

Amy Lee is currently the founder of 3S LLC, a strategic consulting firm covering regulatory matters in areas of land use, finance and compliance. Prior to 2013, she has served for over 16 years for the City and County of San Francisco in various capacities in the Mayor's Budget and Finance office, as the Assistant Director and Director of the SF Building Department and the Deputy Executive Director for the SF Redevelopment Agency and its successor, Office of Community Investments and Infrastructure. In that role, she invested and participated in the Local Agency Investment Fund and was the Vice President of the Private Investment Development Corporation, an auxiliary agency that invested with private real estate and economic development partners. Amy holds a Master's Degree in Public Policy from Georgetown University and a juris doctor from Northeastern University School of Law. She was previously a member of the NY and MA Bars.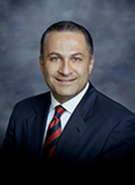 Rafi Manoukian
City Treasurer
City of Glendale

Rafi Manoukian was elected as the City of Glendale City Treasurer in 2013 and is currently serving in that capacity managing a portfolio of $800 million and the City's cash flows. Prior to this position, Mr. Manoukian served as a Councilmember from 1999 to 2007 and from 2011 to 2013. He also served as Mayor of Glendale twice in 2002 and in 2005. Mr. Manoukian is a Veteran of the US Air force and has received the Air Force Commendation Medal. He is a CPA by profession, earned his Bachelor's degree from Cal State Northridge in Economics and his MBA from Cal State Dominguez Hills. He has been married for 32 years to Zovig Manoukian and has three children Solene, Narek and Niary.