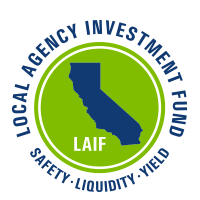 Local Agency Investment Fund (LAIF)
This program offers local agencies the opportunity to participate in a major portfolio, which invests hundreds of millions of dollars, using the investment expertise of the State Treasurer's Office investment staff at no additional cost to the taxpayer.

LAIF Online is now available for all participants. View the User Help Guide to get started.
Highlights
Contact Information
Fiona Ma, CPA
State Treasurer and Chair
Kristin Szakaly-Moore
Director of Investments

Jeff Wurm
Assistant Director of Investments
(916) 653-3147

Christina Sarron
LAIF Administrator
Office Hours 7:30 AM to 4:00 PM
Phone: (916) 653-3001
Fax: (916) 589-2840
State Treasurer's Office
Local Agency Investment Fund
915 Capitol Mall, Room 106
Sacramento, CA 95814
P.O. Box 942809
Sacramento, CA 94209-0001
Please Note:
If you are unable to reach LAIF during regular business hours, please use the emergency phone numbers.

Emergency lines will be activated ONLY in case of emergency and WILL NOT be answered when regular LAIF lines are operational.
LAIF Emergency Numbers
(916) 539-0272
(916) 539-0273
(916) 539-0275
(916) 539-0276
Additional Investment Information
Pooled Money Investment Account (PMIA)

Time Deposit Program

Information for Participants
Historical Rates and Fees
Performance and Reporting Documents
Emergency LAIF accounts are open to any local agency meeting LAIF Participant requirements and receiving PG&E wildfire settlement payments.
LAIF Participation as of 12/31/2019
2,362 Agencies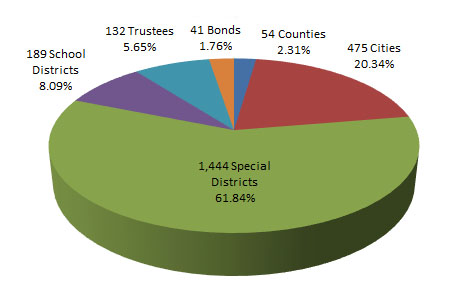 LAIF Balance by Type as of 12/31/2019
Total $26.7 billion
(chart dollars in millions)