Senior Staff Biographies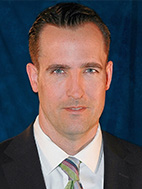 Patrick Henning
Chief Deputy Treasurer
Patrick Henning joins the State Treasurerís Office as its new Chief Deputy Treasurer. He returns to public service from his position as Director of Legislative Advocacy for the Coalition for Renewable Natural Gas. Prior to that, Patrick served the past four Governors of the State of California honorably, including as Director of Californiaís Employment Development Department, Chief Deputy Appointments Secretary in the Office of Governor Edmund G. Brown Jr., Legislative Advocate for the California State Council of Laborers from 2004 to 2011, Assistant Secretary for Legislation and Intergovernmental Affairs at the California Labor and Workforce Development Agency from 2003 to 2004, and as Deputy Director for Legislation at the California Department of Industrial Relations from 2000 to 2003.
From 1999 to 2000, Patrick served as a congressional liaison and special advisor to the President in the Executive Office of President William J. Clinton, Office of Presidential Personnel. He also served as a legislative assistant in the Office of Congressman Vic Fazio from 1996 to 1999 and a legislative intern for California State Assemblymember Hilda Solis from 1994 to 1995.
He was a former Elected Board Secretary and Board of Directors member to the National Association of State Workforce Agencies (NASWA). He was an appointed member of the West Sacramento Economic Development Advisory Commission, an appointed member of the Mental Health Services Oversight and Accountability Commission from 2005 to 2011, an appointed member of the California Career Technical Education Standards and Framework Advisory Group in 2003, and an appointed member of the California State Assembly Speakerís Commission on Labor Education from 2001 to 2010.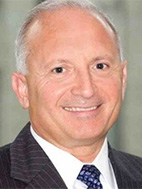 Juan Fernandez
Deputy Treasurer, Public Finance
Juan Fernandez brings to the State Treasurerís Office 28 years of experience in public finance, both as an issuer and a banker. He first joined the Treasurerís Office in 1995 where he held numerous positions, representing the Treasurer on various boards and committees, including the multiple general obligation committees, the State Public Works Board, and the California Infrastructure and Economic Development Bank.
From 2000 to 2002, serving under Treasurer Phil Angelides, Juan was appointed as the first Director of the Securities Management Division, where he oversaw the payment and registration of State of California bonds, and the clearing and safekeeping of the Pooled Money Investment Account assets.
Following that appointment, from 2002 to 2006, Juan served as Director of the Public Finance Division where he oversaw the issuance of more than $116 billion in bonds and notes, including the $11.2 billion Department of Water Resources Power Supply Revenue Bonds (2002) and the $10.9 billion Economic Recovery Bonds (2004); all while managing the relationship with rating agencies and investors during times of financial stress for the State following the energy crisis and the bust of the dot-com bubble.
In 2006, Juan joined J.P. Morganís public finance department. As a municipal banker, he was responsible for coverage of state, county, city, and utility clients in California and Nevada, serving as lead banker on more than $90 billion in senior managed transactions.
While at J.P. Morgan, he led some of their largest and most visible California public finance transactions, including $1.5 billion 2009 California Interim Revenue Anticipation Notes that helped the State repay IOUs issued during a prolonged budget crisis and $6.8 billion State of California General Obligation Build America Bonds (2009), still the largest State of California General Obligation Bond offering ever issued.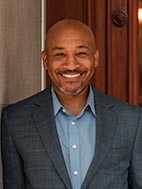 Khaim Morton
Deputy Treasurer
Khaim Morton joins the State Treasurer's Office as a Deputy Treasurer. In this role, Khaim will have responsibility for public policy formation and will oversee the California School Finance Authority, California Educational Facilities Authority, California Health Facilities Financing Authority, California Pollution Control Financing Authority, and California Alternative Energy and Advanced Transportation Financing Authority.
Khaim brings nearly 20 years of government and public policy experience encompassing legislative staff work that span from policy to community field relations and advocating for local businesses. During those two decades, he has had the opportunity to work on issues of legislation and regulations among environmental policy, retirement, land use, economic development, cyber-security, government service delivery, and taxation.
Most recently, Khaim joins us from Portola Valley Partners, where he served as Managing Partner for NextGen Grant Funding helping emerging technology companies capture market share through strategic relationships with governments. He is also the principal and founder of KRM Strategies, a public policy, advocacy, and strategic planning firm where he represents clients at the state and local government levels. He has extensive experience at the local government level and has previously held positions as Vice President for Public Policy and Economic Development at the Sacramento Metro Chamber of Commerce, Deputy Secretary for Legislation at the California Government Operations Agency, and held multiple positions in the California Legislature.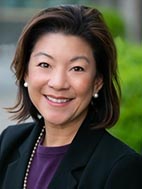 Stephanie Tom
Deputy Treasurer
Stephanie Tom joins the State Treasurer's Office as a Deputy Treasurer. In this role, Stephanie will oversee savings and investment programs in the STO, including ScholarShare 529 college savings plan, California Kids Investment and Development Savings Program, CalSavers retirement savings program, California Achieving a Better Life Experience savings program for people with disabilities, and the California Hope Opportunity Perseverance and Empowerment savings program for children who lost a parent to Covid-19 and long-term foster youth.
Stephanie brings to the State Treasurer's Office 30 years of professional management experience in the private and public and legislative sectors, including a record of accomplishments in the high technology industry managing sales and marketing strategies for start-up companies and corporate initiatives. She was most recently the Chief Consultant for the AAPI Legislative Caucus in the California State Assembly, where she was responsible for supporting the Caucus' policy agenda, including annual legislative and budget priorities.
Previously Stephanie worked as Deputy Director for Strategic Planning, Broadband and Digital Literacy, at the California Department of Technology. In this capacity, she managed the California Broadband Council and its coinciding task forces and was a statewide advocate for digital inclusion and tribal broadband needs. Most notably, she helped lead the efforts to create Governor Newsom's Broadband Executive Order (N-73-20) and establish the state's first Broadband for All Action Plan.
Prior to joining the state, Stephanie spent 25 years in the High Technology industry. She worked on international joint ventures at CyberCash Inc. and International Business Machines (IBM). Stephanie's primary industry experience was with Oracle Corporation for 19 years where she led in sales and marketing teams and was selected for the inaugural Executive Engagement team responsible for managing and executing global customer engagement strategies for Oracle's corporate executives.