CalSavers Retirement Savings Board
Board Members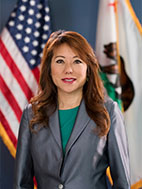 Chair
Fiona Ma, CPA
State Treasurer
Background: Ms. Fiona Ma was elected California State Treasurer in November 2018. She previously served as Chair and Vice Chair of the California State Board of Equalization from 2015 to 2019, representing more than nine million taxpayers. There, she led historic reforms to increase efficiency and transparency at the agency. As a state legislator, she was the first and only Asian-American woman ever elected California Assembly Speaker pro Tempore, the second-highest ranking office in the Assembly. During her time as a legislator, she passed landmark legislation to ban toxic chemicals in children's toys, protect small business-owners and expand opportunities for homeowners. She previously served as a San Francisco Supervisor.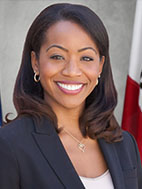 Malia M. Cohen
State Controller
State Controller Malia M. Cohen was elected in November 2022, following her service on the California State Board of Equalization (BOE), the nation's only elected tax commission responsible for administering California's $100 billion property tax system. She was elected to the BOE in November 2018 and was Chair in 2019 and 2022. As Controller, she continues to serve the Board as its fifth voting member.
As chief fiscal officer of the world's fifth-largest economy, Controller Cohen's primary responsibility is to account for and protect the state's financial resources. Controller Cohen also independently audits government agencies that spend state funds, safeguards many types of property until claimed by the rightful owners, and administers the payroll system for state government employees and California State University employees. She serves on 70 boards and commissions with authority ranging from affordable housing to crime victim compensation to land management.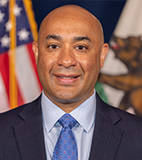 Joe Stephenshaw
Director of Finance
Background: Joe Stephenshaw was appointed as Director of the California Department of Finance by Governor Newsom in July of 2022. In this role, he serves as the Governor's Chief Fiscal Policy Advisor. Prior to his appointment, Stephenshaw served in Governor Newsom's Office as a Senior Counselor on Infrastructure and Fiscal Affairs.

Stephenshaw was Staff Director for the Senate Budget and Fiscal Review Committee from 2017 to 2022. He held multiple positions in the California Legislature from 2008 to 2017, including serving as a Policy Consultant in the Office of the Senate President pro Tempore, a Special Advisor to the Speaker of the Assembly, and as a Budget Consultant for both the Assembly Budget Committee and the Senate Budget and Fiscal Review Committee. Stephenshaw was a Budget Analyst for the California Department of Finance from 2005 to 2008.

Stephenshaw is a graduate of Menlo College with a bachelor's degree in Business Administration. He also earned a Master of Business Administration degree from California State University, Sacramento.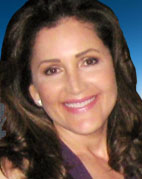 Michelle Gastelum
Appointed by the Governor
Residence: Pasadena
Background: Ms. Michelle Gastelum has been President and Owner at Summit Consulting & Engineering Inc. since 2001. She is also the Managing Partner for 1009-1013 N. Marguerita Ave LLC and 1133 Campbell St. LLC since 2006. Ms. Gastelum has held various positions from Science Teacher to Labor Compliance Officer and from Project Controls Manager to a small business owner. In addition, she was an Assistant Project Manager at LAUSD's 9.6 Billion Dollar Construction Bond Program from 2000 to 2001 and a Senior Financial Analyst at Summit Financial Advisors Group from 1997 to 2000. Over her 20 year career span in the Design and Construction Industry, Ms. Gastelum has been involved in a wide variety of project types including institutional architecture, office buildings, higher education institutions, K-12, fire stations and real estate development projects. Some of her work at Summit includes projects for the Port of Long Beach, Los Angeles Community College District, Los Angeles Unified School District, Los Angeles World Airports, Los Angeles Department of Water and Power and the Los Angeles County Metropolitan Transportation Authority.
Ms. Gastelum earned a Bachelors of Science Degree in Psychobiology from the University of California, Los Angeles. In addition, she successfully completed the Construction Management Certificate Program at California State Polytechnic University, Pomona. Organizations that Ms. Gastelum is professionally affiliated with include the Construction Management Association of America (CMAA), the Los Angeles Latino Chamber of Commerce (LALCC) and Women in Construction (WIC).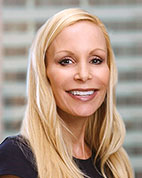 Heather Hooper
Appointed by the Governor
Residence: Danville
Background: Heather Hooper is the Chief Retirement Officer and Fiduciary Plan Advisor at Retirement Wellness Group. A career retirement planning executive, Heather Hooper has more than 20 years of multi-faceted retirement plan expertise, including employer/employee matters, recordkeeping/administration, advisory, HR, and boards. She is passionate about being a fiduciary and about relating the education process back to the different phases of life, from being a new saver through transitioning into and through the various stages of retirement. Heather is a Member of the RWG/PHC Investment Committee and serves on the Advisory Panel for TD Ameritrade's retirement plan offering. In 2013, she was appointed by Governor Edmund G. Brown, Jr. as a Member of the Board of the California Secure Choice Retirement Savings/CalSavers Investment Program, where she still serves. Heather was a Philosophy major at Fort Lewis College in Durango, Colorado.
Nam Le
Appointed by the Speaker of the Assembly
Residence: Los Angeles
With over 20 years of experience in political & legislative advocacy, Nam Le is committed to one thing: winning for working people. From day one, he has been committed to ensuring politics is used for the good of development, housing, and labor. Mr. Le has served as the Political Director & Vice President of UFCW Local 770 since 2011, where he leads the day-to-day political operations for the organization's 32,000 members. Mr. Le served as campaign manager for two landmark affordable housing bills: Los Angeles County Measure H (2017) and City of Los Angeles Proposition HHH (2016), both of which passed with a large majority of the vote. Prior to joining our UFCW 770, Mr. Le served as a district director for California Assemblyman Mervyn Dymally from South L.A. There his passion for policy and people blossomed. He is also Vice President of the Los Angeles County Federation of Labor, AFL-CIO and the Asian Pacific American Labor Alliance, AFL-CIO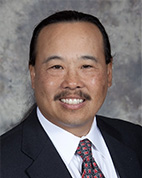 Dave Low
Appointed by the Senate Committee on Rules
Residence: San Diego
Background: Dave Low worked for the California School Employees Association for 38 years before retiring in 2019. Dave started as a Labor Relations Representative, handling representation and organizing issues, moved to Governmental Relations handling lobbying and political campaigns and became Executive Director in 2009.

While working for CSEA Dave also Chaired the Labor Coalition and Californians for Retirement Security, coalitions representing over 1.5 million public employees in California.

Dave received his BS in Business Administration from UC Berkeley and resides in San Diego.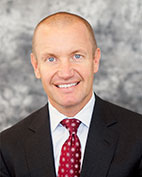 Stephen Prough
Appointed by the Governor
Residence: Beverly Hills
Background: Stephen Prough, 51, was appointed to the CalSavers Retirement Savings Board September 26, 2019 by Governor Gavin Newsom. Mr. Prough founded and, since 1997, has served as co-chief executive officer of Salem Partners LLC and Salem Partners Wealth Management LLC where he advises clients on investment choices and long-term planning for retirement. He was vice president of the Media and Communications Investment Banking Group at Furman Selz LLC from 1992 to 1997. Mr. Prough is co-chairman of LA Promise Fund and a member of the Critical Mass Studios Inc. Board of Directors, Professional Advisory Committee of the Motion Picture and Television Fund, and the Berti Prough Family Foundation Board. Mr. Prough holds a number of securities licenses from the Financial Industry Regulatory Authority, including Series 7, 63, 79, 99 and 24. Mr. Prough is a graduate of Harvard College where he was recognized as a Harvard Scholar.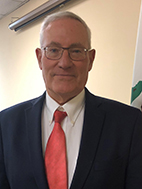 William Sokol
Appointed by the Governor
Residence: Oakland
Background: Mr. Sokol is a senior partner with Weinberg, Roger & Rosenfeld, where he has practiced since 1976. Mr. Sokol represents numerous retirement, as well as health and welfare, benefit funds in both the public and private sectors, in numerous industries, including the building trades, transportation, health care, manufacturing, retail and service sectors. Mr. Sokol writes and lectures widely on pension matters and health care issues. Mr. Sokol has been a lecturer at San Francisco State University's School of Business Administration for the past 15 years, and also represents numerous non-profit corporations. Mr. Sokol was a radio newscaster and talk show host for 25 years.