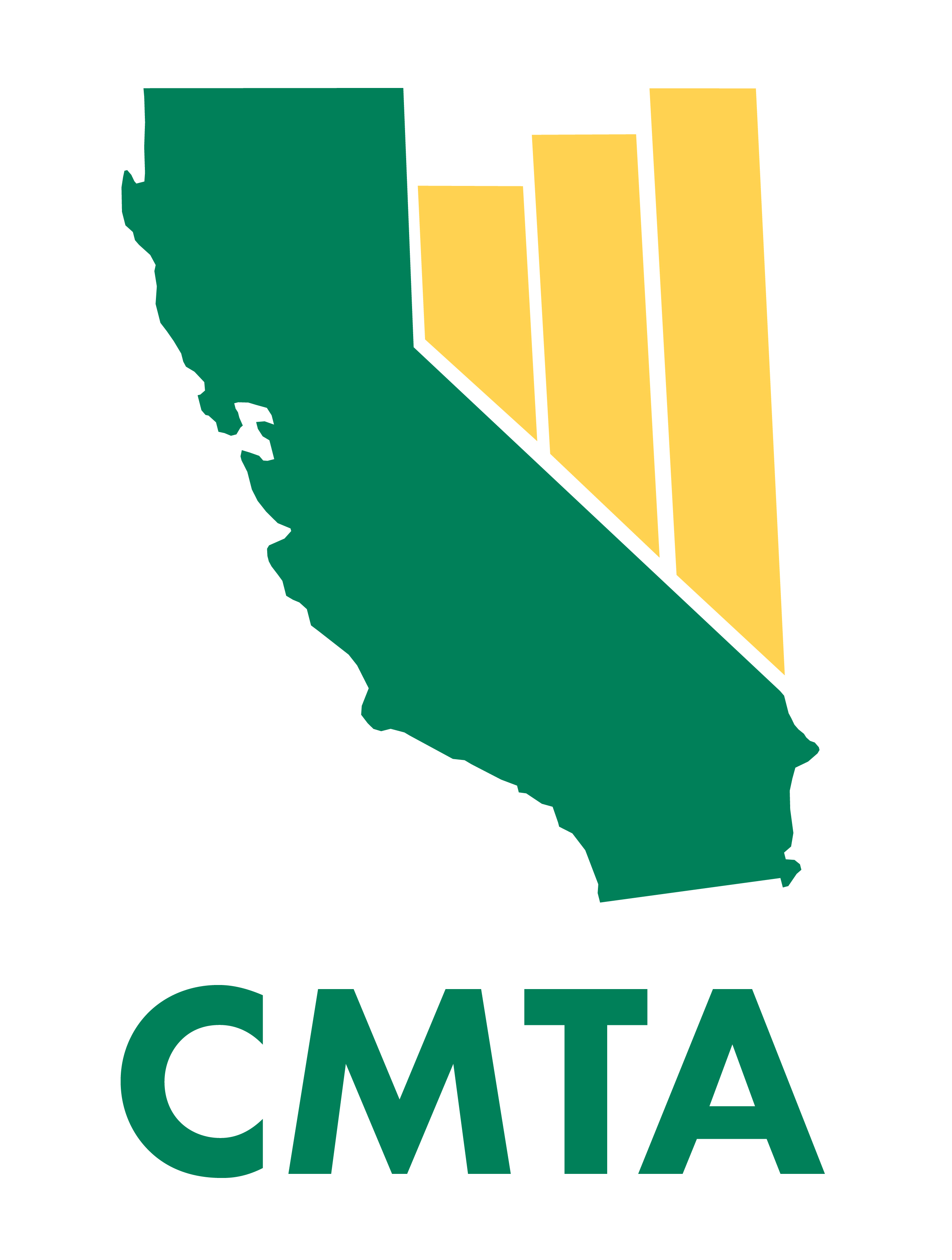 THE CALIFORNIA DEBT AND INVESTMENT ADVISORY COMMISSION AND THE CALIFORNIA MUNICIPAL TREASURERS ASSOCIATION PRESENT
Fundamentals of Public Funds Investing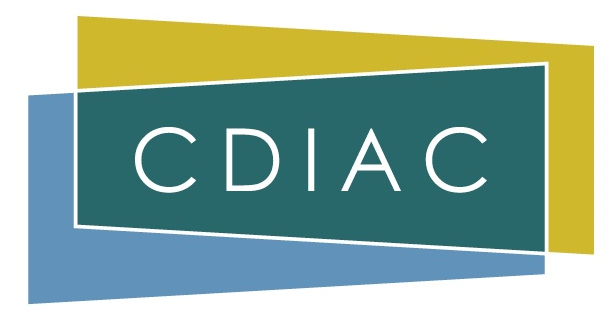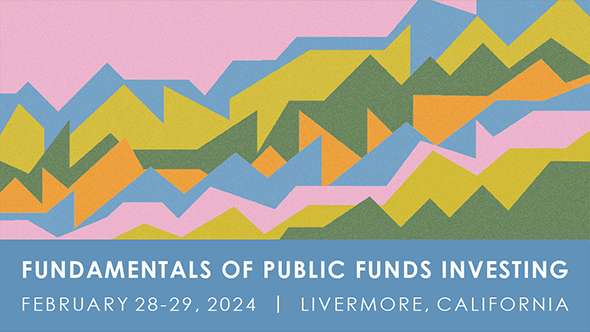 February 28-29, 2024
DoubleTree by Hilton Livermore
Livermore, CA 94551

Agenda | Register Now
This seminar provides the fundamental concepts, tools, and strategies necessary to manage and oversee public investment portfolios. Panelists will address the components of portfolio management, including roles and responsibilities of practitioners, understanding permitted investments, establishing policy objectives, and managing cash flow. In addition, panelists will address structuring and diversifying an investment portfolio, benchmarking, and best practices in portfolio accounting, disclosure, and reporting.
Speakers
Sondra Ainsworth, Treasurer-Controller, Northern California Power Agency
Ben Finkelstein, CFA, Managing Director, Robert W. Baird & Co.
Laura Glenn, CFA, Senior Director, Investment Advisory Services, Public Trust Advisors
Robert Hannay, CFA, Treasury Manager, East Bay Municipal Utility District
Angelica Hernandez, Deputy Executive Director, CDIAC
Deborah Higgins, President, Higgins Capital Management
John Johnson, Chief Deputy Treasurer, County of San Bernardino
RC Kinzly, Investment Officer of San Diego County Pooled Funds, San Diego County
Jason Klinghoffer, CFA, Director, Debt Capital Markets, Mischler Financial Group
Connie Mobley-Ritter, MBA, CTP, Director, Treasury, San Mateo County Transit District
Kent Morris, Director of Treasury, Irvine Ranch Water District
Susan Munson, Managing Director, Academy Securities, Inc.
Carlos Oblites, Senior Vice President and Portfolio Strategies, Chandler Asset Management
Laura Parisi, City Treasurer, City of Laguna Beach
Rick Philips, President and Chief Investment Officer, FHN Financial Main Street
Alaynè Sampson, Senior Portfolio Strategist, Chandler Asset Management
Monique Spyke, Managing Director, PFM Asset Management LLC
Vishal Thacker, Chief Investment Officer, Alameda County
Kevin Webb, CFA, Managing Director, Robert W. Baird & Co.
Hubie White, CFA, CTP, Chief Investment Officer, City and County of San Francisco
Public Funds Investing Resources
CDIAC Investment Publications
Highlighted CDIAC investment publications most applicable to Fundamentals of Public Funds Investing are listed below.
A full library of publications back to 2000 are available in CDIAC's Publication Database.
Archives of CDIAC's Investment Education