CalSavers Retirement Savings Board
Overseeing the CalSavers Retirement Savings Program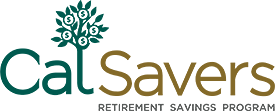 Highlights
About CalSavers
Connect With Us
The registration deadline for employers with 5 or more employees was June 30, 2022.
Avoid penalties. Register at CalSavers.com.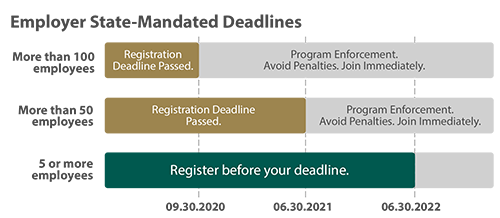 CalSavers is California's retirement savings program designed for the millions of Californians who lack a way to save for retirement at their job.
CalSavers was created by legislation passed in 2016 requiring California employers that do not sponsor a retirement plan to participate in CalSavers – an automatic enrollment individual retirement account (IRA) with no employer fees or fiduciary liability. Operating at no taxpayer expense, CalSavers is professionally managed by private sector financial firms with oversight from a public board chaired by the State Treasurer.
Eligible employers can register for CalSavers at any time and will be required to comply by the above deadlines.
MISSION:
Ensure all Californians have a path to financial security in retirement by providing a simple, portable, low-cost way for workers to invest in their futures.