CMTA and CDIAC Present
PUBLIC FUNDS INVESTMENT: STRATEGY IN PRACTICE
A Public Funds Investment Essentials Workshop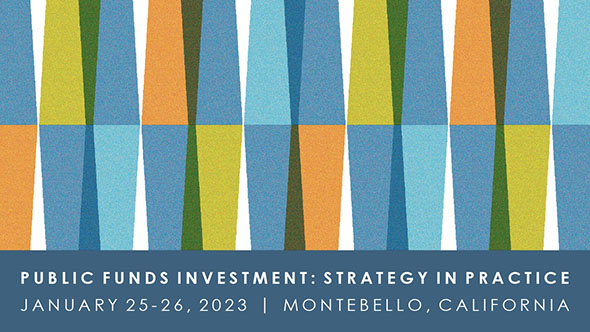 This interactive workshop provides attendees the opportunity to participate in the application of concepts and strategies explored in the Public Funds Investment Essentials webinar series. Through activities and discussion, the program will build from fundamental concepts and operational considerations to strategic portfolio management theory and practice.
Workshop Presentation Materials
Printed versions of the session presentations are not provided. PDFs of the combined presentations can be accessed below and printed. Links will be updated as the materials become available.
PDFs for individual sessions are listed below.


Session 2 | Leveraging Available Data and Technology




Workshop Resources
Public Funds Investing Resources
CDIAC Investment Publications
Highlighted CDIAC investment publications most applicable to the Public Funds Investing Essentials courses are listed below. A full library of publications back to 2000 are available in CDIAC's Publication Database.
Archives of CDIAC's Investment Education