California's Jobless Rate Falls to Decade Low
By Lynn Reaser, Ph.D., CBE
January's jobs report showed that California recorded its lowest unemployment rate since April 2007 with a number of 5.1%. (See Exhibit 1.) This contrasts sharply to the conditions suffered in the aftermath of the recession when the state's jobless rate peaked at 12.2% in October 2010. California's jobless rate is now just 0.3 of a percentage point above the nation's 4.8% level.
California also reached another milestone with January's jobs data, which contained revisions for previous years. A record total of 27 out of the state's 29 metropolitan areas have now fully recovered job losses incurred during the downturn. These areas represent 99.3% of the total, leaving only Redding and Hanford behind. (See Exhibit 2.)
California's nonfarm employers added 9,700 jobs between December and January. The last two months have witnessed a slowing in job growth relative to the very large gains registered during the fall. It is too early to know if this trend will persist or whether it just represents some of the short-term volatility that often occurs.
On a year-over-year basis, California's job growth remained solid in January. The 316,000 job gain represents a 2.0% increase versus a 1.6% rise nationally. January was the 59th consecutive month that the state has beaten the nation in terms of job growth.
Significant uncertainty exists regarding the outcome of various federal policies that might be implemented. The state would clearly benefit from tax cuts for companies and individuals, a repatriation of corporate profits, more defense spending, and an increase in infrastructure funding. At the same time, California could be harmed by any severe limitations on immigration or trade as well as cutbacks in federal funding for health care.
Business, consumer, and investor confidence is now very strong. If the more pro-growth policies prevail, California should be able to end the year with another gain of over 300,000 jobs and a further easing of our jobless rate.
.
Figure 1 - Shortest Jobless Lines in 10 Years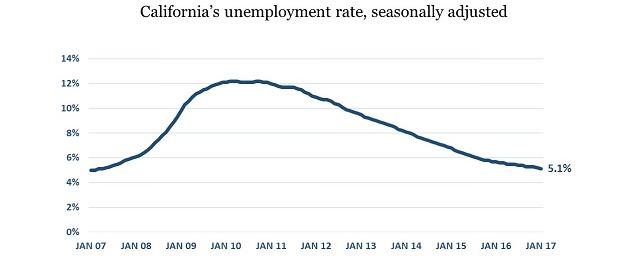 Figure 2 - 27 Recovered — Only 2 To Go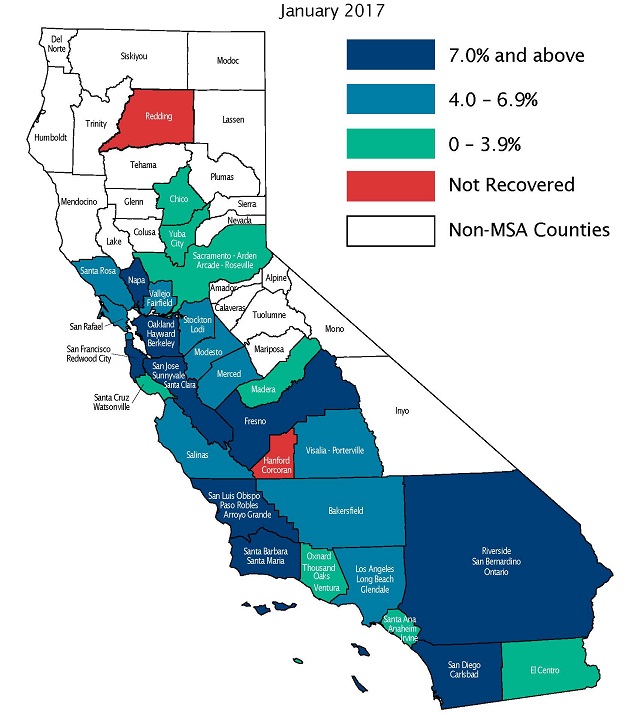 See raw data: Employment numbers by region.

Source: FBEI, EDD
Lynn Reaser is chair of the Treasurer's Council of Economic Advisors and chief economist at the Fermanian Business and Economic Institute for Point Loma Nazarene University. The opinions in this article are presented in the spirit of spurring discussion and reflect those of the author and not necessarily the Treasurer, his office or the State of California.