March 2020 Articles
Connect With Us




Subscribe to Newsletter
---
Ask the Treasurer
March 2020
Dear Fiona,
I saw on the news that your office sponsored a Youth Investment Summit where teens learned how to be financially successful. What a wonderful and important program! I have two elementary school aged children and worry that they don't appreciate the value of a dollar. I would like to help them understand the importance of money management. Do you have any advice on how I can start to teach them about money?
Annie
---
Dear Annie,
Although kids are very technologically savvy these days, many of them are uneducated about money management. Few schools teach financial literacy, so it often falls upon parents to be the teachers of this important topic. Here are a couple of tips to help you get started:
Use everyday opportunities to talk to your children about money. Have conversations with your kids that occur naturally when you encounter real-life situations. Try to use these opportunities to teach your children how to be responsible in spending and saving money.
Make sure you are setting a good example. Kids learn by observing their parents, so it is important that you model good habits when it comes to spending, saving, and investing money.
Getting your kids involved with money doesn't have to be complicated. I'm sure that with your guidance, your children will grow to have financial success early in life.
Sincerely,
Fiona
---
Have a Question for the Treasurer?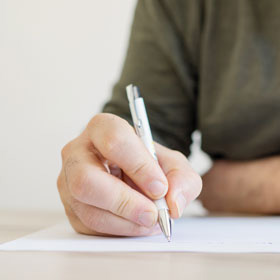 Readers:
Send your questions for California State Treasurer Fiona Ma via email to: AskFiona@treasurer.ca.gov
Address letters to:
California State Treasurer Fiona Ma, Post Office Box 942809, Sacramento, CA 94209-0001