California Job Tracker: Bay Area Remains in the Lead
By Lynn Reaser, Ph.D., CBE
Despite some concerns that the technology hub in Northern California might be losing some of its momentum, job numbers remain strong. The San Francisco area in the three months ending in November scored job gains of nearly 4,600 per month versus an average of 3,900 in 2015. Santa Clara County achieved average job growth of nearly 3,700 compared with job gains averaging 3,500 in 2015. San Francisco's nonfarm payrolls are now 20%, or one-fifth, above their prior peak. Santa Clara's job total is 17% above its previous high. (See Figure 1.)
Most of California remains in full recovery mode, with the vast majority of metropolitan areas exceeding their prior employment peaks. Ventura County, which had joined the recovery club in October, slipped back in November with a small job loss. Only four metropolitan statistical areas (MSAs), representing just 3% of the regional job total, have not fully recovered to their pre-recession peaks. (See Figure 2.)
The state registered a good, but somewhat slower, job gain in November relative to the prior two months. Compared with October, California employers added 13,600 people to their payrolls in November. However, job growth during the past three months has averaged a robust 28,000. Uncertainty about the election's outcome might have put some hiring plans on hold during November. Seasonally adjustment can also be imprecise and volatile.
California continues to outpace the nation in terms of job growth. Relative to a year ago, the state's nonfarm payrolls advanced 2.3% in November versus a 1.6% gain throughout the country. This was the 57th consecutive month that the state has outperformed the group of other states as a whole.
The jobless rate in the state fell from 5.5% to 5.3% between October and November, returning to the lows reached earlier in the year. Unlike the nation, which saw its jobless rate drop from 4.9% to 4.6% and saw its work force shrink, California saw both more people entering the job market and finding positions.
Future data will now show if California employers will show the same confidence in their hiring plans that the stock market has reflected in its economic expectations.
Figure 1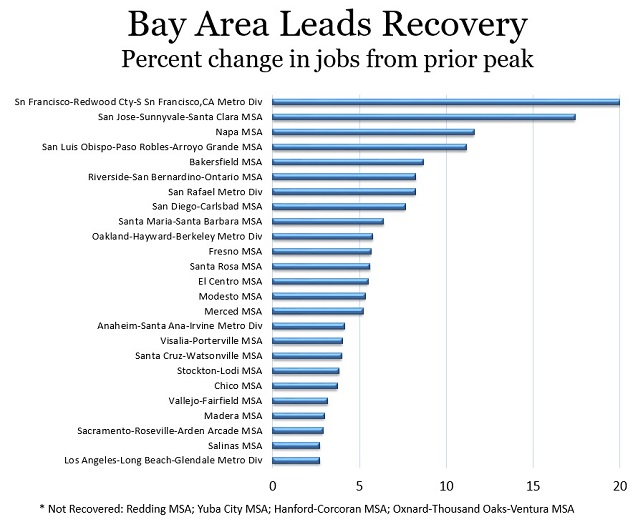 Figure 2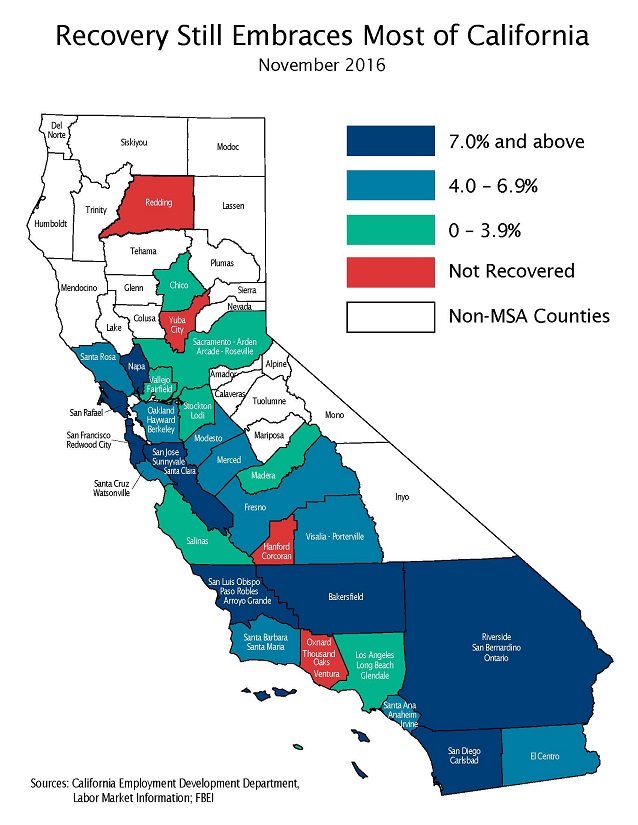 See raw data: Employment numbers by region.

Source: FBEI, EDD
Lynn Reaser is chair of the Treasurer's Council of Economic Advisors and chief economist at the Fermanian Business and Economic Institute for Point Loma Nazarene University. The opinions in this article are presented in the spirit of spurring discussion and reflect those of the author and not necessarily the Treasurer, his office or the State of California.