June 2020 Articles
Connect With Us




Subscribe to Newsletter
---
The Ma Squad
June 2020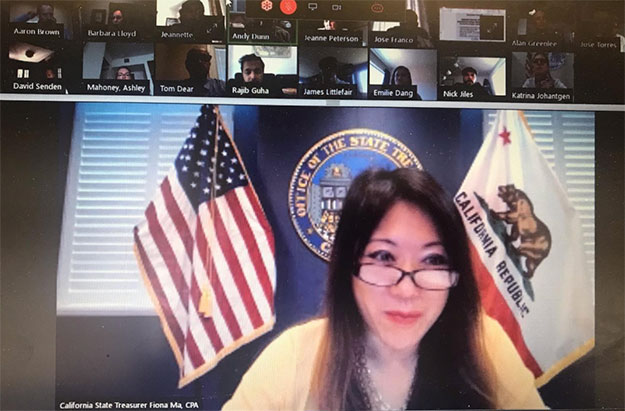 Treasurer Ma, who also chairs the California School Finance Authority, participating in a May 13 roundtable discussion of ways to alleviate the affordable housing crisis on community college campuses. The web-based event was hosted by the Southern California Association of Non Profit Housing (SCANPH).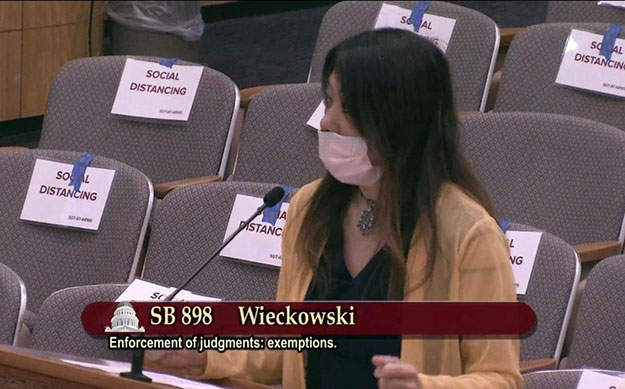 Treasurer Ma speaking before the Senate Judiciary Committee about a bill she sponsored with Senator Bob Wieckowski that says when bankruptcies occur, the money families place into a higher education 529 California ScholarShare account can't be touched.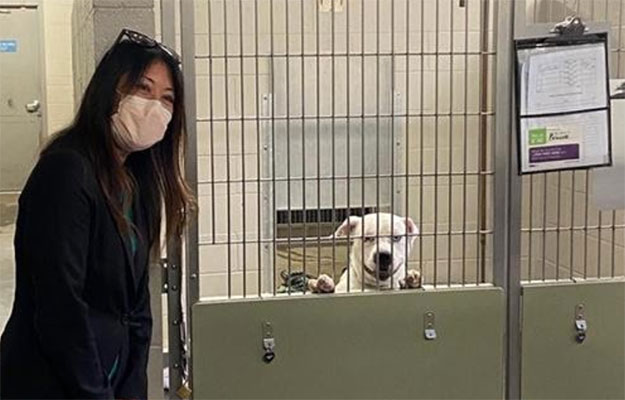 Treasurer Ma visiting the Sacramento SPCA. The organization is considered an essential service and has continued to function during the COVID-19 pandemic, finding dogs and cats homes. Each Tuesday and Friday from 11a.m.-1p.m. the SPCA gives away free dog food, cat food, and kitty litter. Visit spca.org for more information.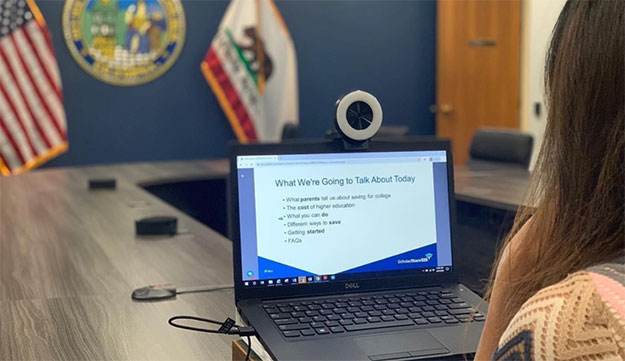 Treasurer Ma preparing to start a ScholarShare 529 webinar in which participants learned how to start a college savings account with a Gold Rated Scholarshare529 plan. It is never too early, or late, to save for college and help keep student loan debt low for the next generation. Special thanks to ScholarShare 529 Program Manager TIAA-CREF and Adal Padilla for participating in the webinar.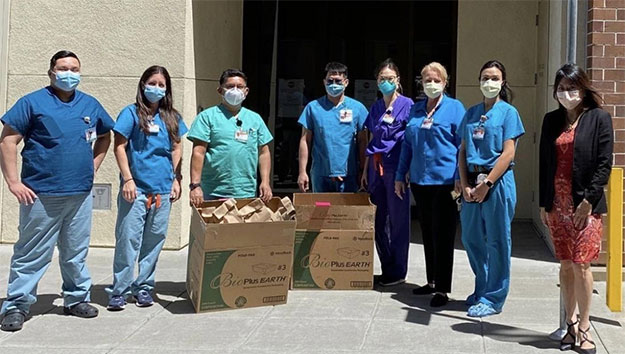 Treasurer Ma with Sutter Health medical personnel at Dignity Health Medical Foundation Urgent Care in Sacramento. The Treasurer delivered lunch to the team to show her appreciation and support for their dedication and service during this difficult time.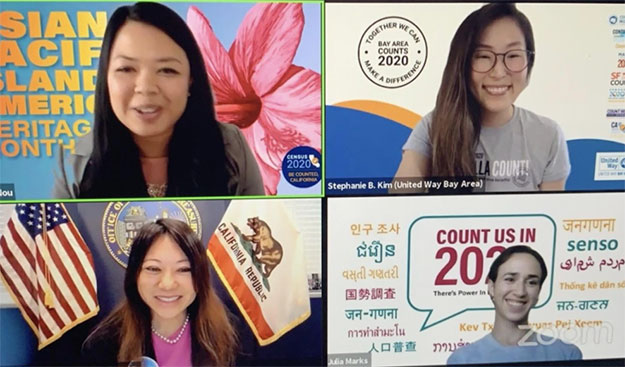 Treasurer Ma joins Public Policy Leader Cat Nou (top left), United Way Bay Area Representative Stephanie Kim (top right), and Asian Law Caucus Representative Julia Marks (lower right) in a discussion that highlighted the importance of the 2020 Census to the Bay Area and greater California Asian Pacific-Islander community. If you have not yet done so, please visit 2020census.gov to complete your census.