Public Finance Division
The mission of the Public Finance Division is to effectively and efficiently manage the State's debt programs to minimize the State's borrowing costs.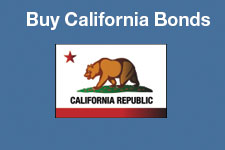 Investor Relations
Toll Free Phone Number:
1-800-900-3873
What does the Public Finance Division do?
The Public Finance Division (PFD) manages the State's debt portfolio, overseeing the issuance of debt, and monitors and services the State's outstanding debt. PFD handles the sale of general obligation bonds, revenue bonds (including lease revenue), short term notes and commercial paper. PFD acts as agent for sale for revenue bonds issued by various financing authorities. PFD calculates and ensures the timely and accurate payment of debt service (principal and interest), oversees ongoing tax compliance, and manages disclosure requirements. In addition, PFD administers the State's investor relations program by providing access to public financing information on the Treasurer's website and at BuyCaliforniaBonds.com.
Bond Sales
Financing Pools
CALIFORNIA'S CURRENT GENERAL OBLIGATION CREDIT RATINGS

FITCH

AA

MOODY'S

Aa2

S&P

AA-

CALIFORNIA'S CURRENT LEASE-REVENUE
CREDIT RATINGS

FITCH

AA-

MOODY'S

Aa3

S&P

A+
TREASURER'S OFFICE HIGHLIGHTS
$70.3 Billion
Amount of total General Obligation (Non-Self Liquidating) bonds outstanding as of
November 1, 2023
$23.0 Billion
Amount of General Obligation (Non-Self Liquidating) bonds authorized but not yet borrowed/issued as of November 1, 2023