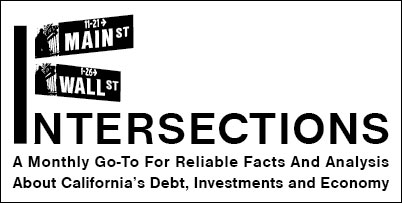 Vol. 1, No. 8, Published December 9, 2015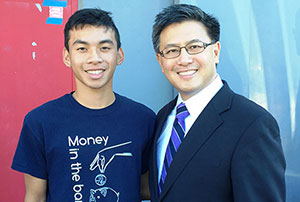 Treasurer John Chiang visits with Dan Ta, president and founder of the Penny Wise Club at Oxford Academy in Cypress. Read the story.
In Case You Missed It

Just in case you missed it, here's a summary of recent news from the Treasurer's Office:
December 1: Treasurer Chiang Helps Fresno Business Expand
Treasurer John Chiang issued a video feature detailing how his California Capital Access Program (CalCAP) Collateral Support Program helped a Fresno business expand by facilitating a loan valued at $150,000. The program encourages banks and other financial institutions to lend to small businesses that would otherwise have difficulty obtaining financing. Watch the video.
November 24: Treasurer Issues Statement Regarding Disclosure of Fees Paid to Private Equity Investment Firms
Treasurer John Chiang issued a statement regarding disclosure by the California Public Employees' Retirement System (CalPERS) of some fees paid to private equity investment firms. CalPERS announced that it has paid $3.4 billion in profit-sharing to its private equity investment partners between 1990 and June 30, 2015. CalPERS said it received 24.2 billion in net gains on those investments over the same period. Read the statement.
November 17: Treasurer Unveils Open Data Website Detailing $1.5 Trillion in Government Debt
Treasurer John Chiang has unveiled a new open data website called DebtWatch, providing important details about $1.5 trillion in debt issued by state and local government entities as part of his ongoing efforts to promote transparency in government. The site makes it easier for taxpayers to track proposed and issued debt, cost of issuance, and bond and tax election results. Read the news release, a video message from the Treasurer and a tutorial on how to use the site.
Top News Clips: