April 2020 Articles
Connect With Us




Subscribe to Newsletter
---
The Ma Squad
April 2020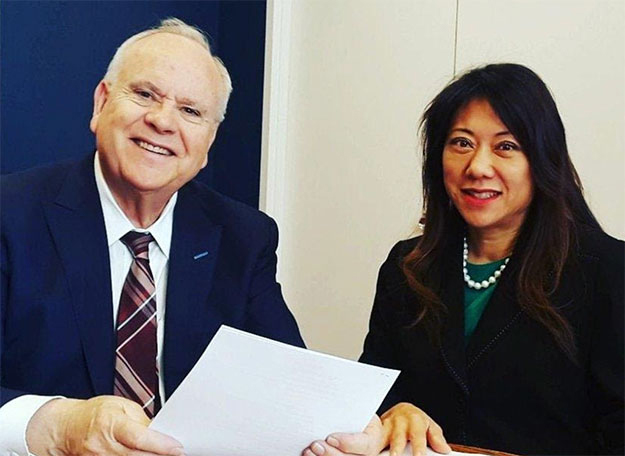 California State Treasurer Fiona Ma going over the list of bonds she issued last year with former two-term State Treasurer Bill Lockyer who dropped by for an impromptu visit.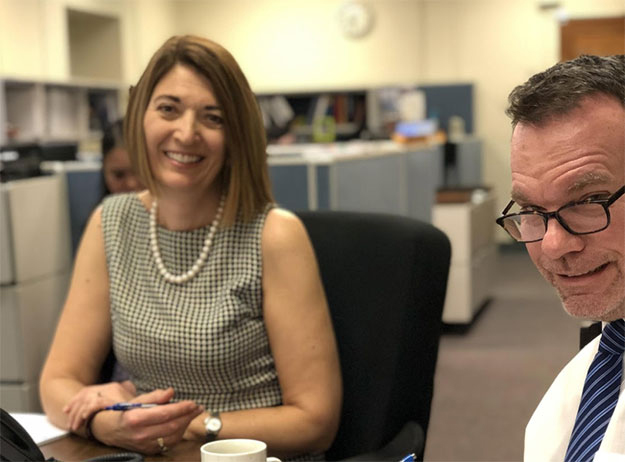 When Investments Division Director Kristin Szakaly-Moore found herself short staffed recently at the Treasurer's Office, she stepped in to help at the trading desk. Her husband, Frank Moore, who used to work in investments and is now executive director of two other programs overseen by Treasurer Ma, volunteered to record investments as they were made. This in turn freed Kristin, an authorized trader, to take phone calls from the broker-dealer community, record levels and purchase securities. Teamwork!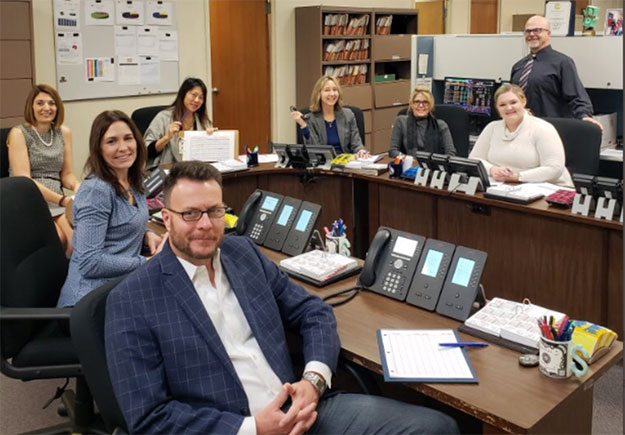 Treasurer Ma at the trading desk in the Investment Division. The trading desk team recently invested $3 billion with the goal of keeping California safe and solvent and its portfolio diversified. They send a special thanks to the broker-dealer community and financial institutions that helped. Pictured from left to right around the horseshoe: Sean Collier, Tracey Paine, Investments Division Director Kristin Szakaly-Moore, Treasurer Fiona Ma, Evelyn Gorman, Kim McCorstin, Nicole Milliron, and Investment Division Assistant Director Jeff Wurm.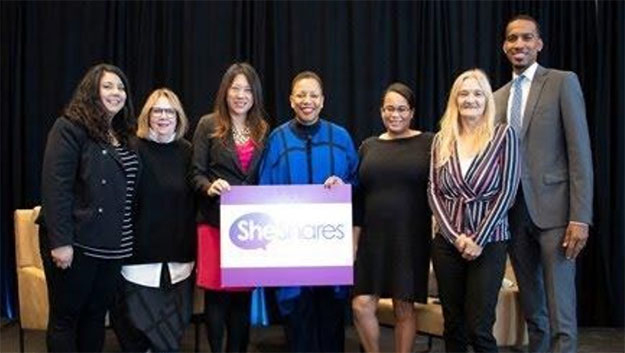 Some of the Ma Squad at the She Shares Luncheon with Treasurer Fiona Ma. The Treasurer was interviewed on a range of subjects by 3.14 Communications CEO Cassandra Walker Pye. Visit our Facebook page to view the video @CaliforniaSTO. Above, from left to right: Xochilt Becerra, Susan Block, Treasurer Ma, Ms. Pye, Akilah Jones, Rita Clark and Blake Johnson.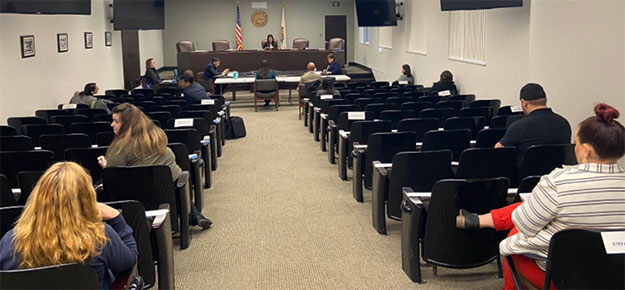 Practicing social distancing at a meeting of the California Alternative Energy & Advanced Transportation Financing Authority (CAEATFA) chaired by Treasurer Ma. CEATFA approved sales tax exclusions for 18 California companies that are working to keep California cleaner and greener. (See related article in The ABCs of the BCAs.)