May 2020 Articles
Connect With Us




Subscribe to Newsletter
---
Ask the Treasurer
May 2020
Dear Fiona,
What functions of the State Treasury remain in operation during the COVID-19 pandemic and how is your office able to continue to operate while still adhering to safety guidelines?
Sincerely,
Jackie
---
Dear Jackie,
During this pandemic all functions of the State Treasury remain in operation. As the state's banker and a constitutional officer my office is and continues to be an essential function of California state government. Every day we take in all of the State's revenues, manage a short-term investment portfolio of more than $97 billion (for the state, local governments and special districts) and sell and manage bond debt. Divisions I oversee maintain the continuity of critical government services for the public.
The 16 boards, commissions and authorities (BCAs) that I chair continue to serve the public, hospitals and businesses. The BCAs spur housing and economic development. And now the BCAs are working to further protect the health of our community in response to COVID-19. We have modified the standard meeting procedures of the BCAs to align with Governor Gavin Newsom's stay-at-home order and the guidance of the California Department of Public Health.
Participants and interested parties are able to join the meetings via teleconference calls. The call-in details are always posted with upcoming meeting agendas on my website at www.treasurer.ca.gov. Further, social distancing measures are in place for essential staff who attend meetings in person. Public participation and comment periods have not been impacted by these modifications.
My office is also still providing critical information seminars to the public. Instead of hosting in-person seminars we have switched to online webinars. We are also utilizing our website to provide resources to individuals and businesses that have been impacted by the COVID-19 pandemic. And we are following telecommuting guidelines so our employees and the public remain safe.
I encourage everyone to follow safety precautions and do their part to slow the spread of the coronavirus. We must all work together to combat this public health crisis.
Please feel free to reach out to my office if you need any assistance during this difficult time. We're open and ready to help.
Stay safe!
Fiona
---
Have a Question for the Treasurer?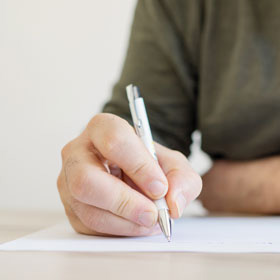 Readers:
Send your questions for California State Treasurer Fiona Ma via email to: AskFiona@treasurer.ca.gov
Address letters to:
California State Treasurer Fiona Ma, Post Office Box 942809, Sacramento, CA 94209-0001