California's Green Bank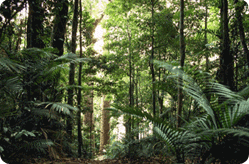 Maintaining California's high quality of life depends on protecting and preserving our spectacular natural resources and our environment. The State Treasurer's Office does its part by serving as California's Green Bank. The office invests a portion of funds from the Pooled Money Investment Account (PMIA) in bonds that finance green projects throughout the world and operates two authorities that finance and administer programs and projects that promote green jobs and green California industries, keep our air and water clean, and encourage conservation of natural resources and the use of alternative energy.
The California Alternative Energy and Advanced Transportation Financing Authority (CAEATFA) and the California Pollution Control Financing Authority (CPCFA) help industry and government build qualified renewable energy, energy efficiency, pollution reduction and waste recycling projects. Both authorities administer a wide variety of programs to help businesses and consumers.
Assisting Businesses
Promotes California-based manufacturing and reduces greenhouse gases, air pollution, water pollution and energy consumption by providing financial assistance – in the form of a sales and use tax exclusion – to certain alternative energy, manufacturing and advanced transportation projects.
Makes it easier for small businesses to comply with California's clean air regulations by expanding their access to loans they can use to buy new diesel trucks or buses or to retrofit their existing vehicles.
Tax-Exempt, Private Activity Bonds
Provides companies with low-interest, tax-exempt financing to complete projects that reduce pollution, turn waste into energy, improve wastewater treatment, provide high quality drinking water and improve the environment in a variety of other ways.
Encourages small businesses to produce less waste by making it easier to obtain low cost loans to improve their waste disposal processes.
CALReUSE Brownfields Assessment
Paves the way for cleaning up and developing contaminated properties by providing loans of up to $500,000 to assess the extent of the contamination and produce a clean-up plan.
Makes it easier for small businesses to obtain loans, including loans for energy efficiency and alternative energy retrofits.
Helping Consumers
Property Assessed Clean Energy
This program will encourage communities to allow their residents to pay for clean energy improvements on their property tax bills.
Residential Clean Energy Loans
Promotes clean energy and energy efficiency by expanding homeowners' access to low cost loans they can use to install solar power or other energy efficiency improvements.
Investing in Clean Energy
Since April 2009, the Treasurer's office has used funds from the Pooled Money Investment Account, which it uses to manage the state's cash flow and strengthen the financial security of local governments, to purchase $1,500 million of World Bank Green Bonds. These bonds combat climate change by financing renewable energy, energy efficiency and mass transportation projects throughout the world.