August 2019 Articles
Connect With Us




Subscribe to Newsletter
---
A Master Plan for Aging
August 2019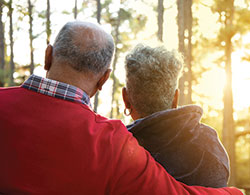 As adults live longer and more productive lives – and more want to stay in their homes and communities as they age – Treasurer Fiona Ma feels strongly that we must ensure the state is able to meet the demand. To do that, we need a California Master Plan for Aging.
The state's lack of affordable housing and high cost of living is forcing many older adults on fixed incomes into poverty and homelessness. A Master Plan would implement solutions for those who have no family caregiver support, but who still want to remain in their homes as they age, as well as prioritize the development of a well-trained and culturally competent population of care professionals.
Gov. Gavin Newsom recently signed Executive Order N-14-19, which calls for the creation of a statewide Master Plan that ensures our rapidly growing aging population, along with their families and caregivers, will have access to a comprehensive and coordinated system of care.
In addition to supporting the governor's efforts, Treasurer Ma is actively engaged on a package of bills that help address key areas of concern. She is working with the following lawmakers to make aging in place and retiring with dignity a reality:
Sen. Anna Caballero's SB 611 would develop the Housing Older Persons Effectively (HOPE) Task Force. HOPE would report to the Legislature on housing needs and solutions for older persons who wish to age in place, or who have specific housing/community needs related to aging and long-term care. Assemblymember Cecilia Aguiar-Curry's AB 1382 would prepare and support both a paid paraprofessional workforce, as well as an unpaid family caregiver workforce, that together could meet the increasing demands of geriatric health care and home care.
Assemblymember Adrin Nazarian's AB 1287 would create "No Wrong Door" legislation that will allow older adults and their families to access information and services in a more streamlined, cohesive manner.
Sen. Richard Pan's SB 512 would create a Long-Term Services and Supports (LTSS) Trust Fund to help alleviate the financial burdens associated with long-term care for older Californians and people with disabilities.