July 2019 Articles
Connect With Us




Subscribe to Newsletter
---
Ask the Treasurer
July 2019
Dear Fiona,
My former employer mailed my last paycheck to the wrong address, so I never received it. When I contacted them, they told me that the money was turned over to the state. How can I claim my money?
Eric
---
Dear Eric,
In California, unclaimed property or lost money is the responsibility of the State Controller's Office (SCO). You can search for unclaimed property and obtain claim filing instructions and forms on the SCO's website at https://www.sco.ca.gov/upd_msg.html. Questions regarding unclaimed property may be directed to the SCO's Unclaimed Property Call Center at 1-800-992-4647.
Sincerely,
Fiona
---
Have a Question for the Treasurer?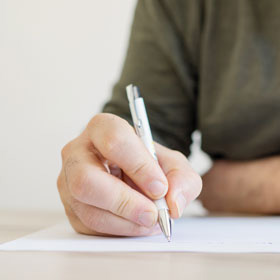 Readers:
Send your questions for California State Treasurer Fiona Ma via email to: AskFiona@treasurer.ca.gov
Address letters to:
California State Treasurer Fiona Ma, Post Office Box 942809, Sacramento, CA 94209-0001