July 2019 Articles
Connect With Us




Subscribe to Newsletter
---
Heart of the Treasury
July 2019
Meet the people in the State Treasurer's Office whose public service inspires us and is making a difference.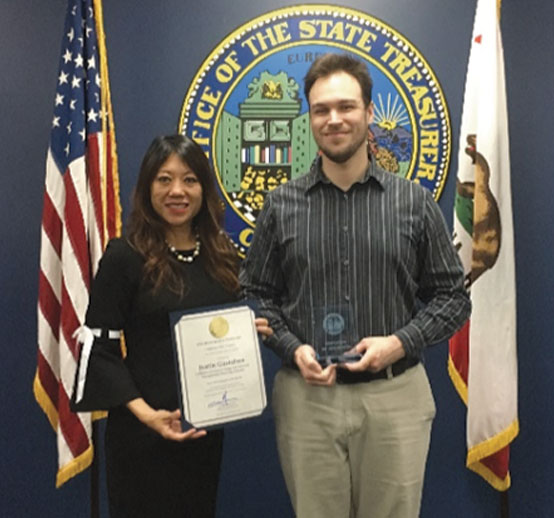 Justin Gustafson, is an office technician for the California Alternative Energy and Advanced Transportation Financing Authority (CAEATFA). He regularly goes above and beyond what is required. He takes each task seriously, wearing a smile as he gives his best effort.
Justin's ability to handle challenging and time sensitive tasks while staying poised has helped the office meet several deadlines.
His attention to detail is a boon to the office and to coworkers and he is always eager to help. CAEATFA looks forward to seeing Justin continue to develop and grow as he continues his career with the State of California.
Congratulations Justin for being June's employee of the month.