March 2019 Articles
Connect With Us




Subscribe to Newsletter
---
Ask the Treasurer
March 2019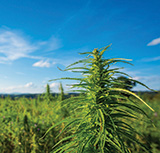 Dear Fiona,
I am a retailer of cannabis in California. Although recreational cannabis has been legal in California for over a year, the industry still lacks access to banking and has no choice but to operate on a risky cash-only basis. What are you doing to help ensure that the industry gets secure access to banking?
Alex
---
Dear Alex,
Securing access to banking for the cannabis industry is one of my top priorities. Although 33 states have legalized cannabis for either recreational or medical purposes, banks shy away from providing services to the industry fearing prosecution and penalties. Financial reform at the state and federal level is necessary to make it easier for cannabis businesses to have access to financial services.
The most durable, effective solution is for the federal government to act, as this is a federal problem.
To promote that solution, I recently testified in front of the U.S. Congress and urged lawmakers to pass a proposal that would allow cannabis businesses access to banking services, while providing a "safe harbor" to financial institutions. This legislation, introduced by U.S. Representative Ed Perlmutter, (D-7th) would "create protections for depository institutions that provide financial services to cannabis-related legitimate businesses" and allow banks to do business with the cannabis industry without fear of federal prosecution. Having a safe harbor for banks will get individuals out of the grey and black markets and into legitimate markets. It also promotes the safety of the public and improves the efficiency of collecting the taxes and fees California relies on to regulate the industry.
I am also working on a more limited solution at the state level. I am sponsoring Senate Bill 51. This legislation, authored by Sen. Robert M. Hertzberg (D-Van Nuys), would allow cannabis-related businesses to open a special type of bank account and deposit funds in banks that hold a limited purpose state charter.
I am aware of the urgency of this issue and will continue to advocate for a solution at both the state and federal levels. Thanks for sharing your concerns.
Sincerely,
Fiona
---
Have a Question for the Treasurer?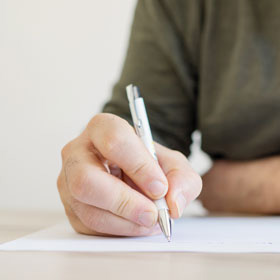 Readers:
Send your questions for California State Treasurer Fiona Ma via email to: AskFiona@treasurer.ca.gov
Address letters to:
California State Treasurer Fiona Ma, Post Office Box 942809, Sacramento, CA 94209-0001