March 2019 Articles
Connect With Us




Subscribe to Newsletter
---
Congratulations Frank!
March 2019
New executive director of the California Health Facilities Financing Authority (CHFFA).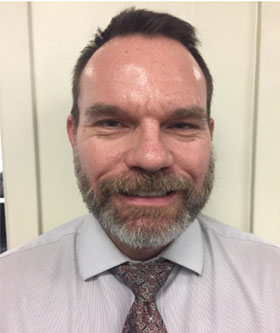 Treasurer Fiona Ma has announced the appointment of Frank Moore to the position of Executive Director of the California Health Facilities Financing Authority (CHFFA). Frank has extensive experience in bond financing and public investment. A 20-year veteran of the State Treasurer's Office (STO), he previously served as CHFFA's deputy executive director. He also has served as the pension investment officer in the STO's investment division where, in addition to his investment work, he was one of the Treasurer's designees to the California Public Employees' Retirement System and the California State Teachers' Retirement System boards. Frank also worked in the STO's public finance division, where he managed the state Revenue Anticipation Note and Veterans Bond programs and oversaw ongoing trustee work. While at the California Debt and Investment Advisory Commission, he managed the Continuing Education and Data Collection and Analysis units. Frank began his career with the STO at CHFFA in 1999 as an analyst of conduit bond financing and loan applications from public and non-profit hospitals and private, non-profit universities. In addition to being the executive director of CHFFA, he is currently the interim executive director of the California Educational Facilities Authority.
Congratulations Frank!