July 2020 Articles
Connect With Us




Subscribe to Newsletter
---
Ask the Treasurer
July 2020
Dear Fiona,
I attended one of your recent webinars and heard you cautioning the audience to beware of COVID-19 scams.
What are these? How can I protect myself?
Sincerely,
Denise
---
Dear Denise,
There has reportedly been an influx of scammers who are exploiting the COVID-19 pandemic to steal money and sensitive personal information from consumers and businesses. According to the Federal Trade Commission (FTC), as of June 4, 2020, over 64,200 Americans have filed complaints related to COVID-19, reporting losses totaling $46.17 million. Cybercriminals pose as health authorities or representatives from banks and government agencies and use a variety of phone, e-mail, and text scams to take advantage of unknowing individuals. These scams include fake offers of financial relief and refunds; fake testing kits and treatments; fraudulent investment opportunities; bogus charities seeking donations; and offers of high-demand personal protection equipment (PPE).
Here are some tips to help protect yourself:
Do not respond to calls or texts from unknown or suspicious numbers.
Never share your personal or financial information via email, text messages, or over the phone.
Be cautious if you're being pressured to share any information or make a payment immediately.
Remember that government agencies will never call you to ask for personal information or money.
Do not click any links in text or e-mail messages from sources you don't know.
Beware of e-mails asking for donations.
Be alert to "investment opportunities."
If you find yourself the victim of a scam, you may file an online complaint with the FTC at https://www.ftccomplaintassistant.gov/#crnt&panel1-1 or with the National Center for Fraud at https://www.justice.gov/disaster-fraud/ncdf-disaster-complaint-form.
Stay safe and vigilant!
Sincerely,
Fiona
---
Have a Question for the Treasurer?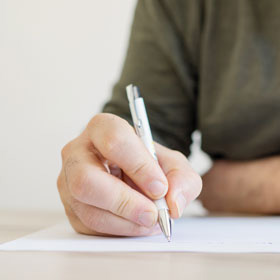 Readers:
Send your questions for California State Treasurer Fiona Ma via email to: AskFiona@treasurer.ca.gov
Address letters to:
California State Treasurer Fiona Ma, Post Office Box 942809, Sacramento, CA 94209-0001