July 2020 Articles
Connect With Us




Subscribe to Newsletter
---
Letter from Treasurer Ma
July 2020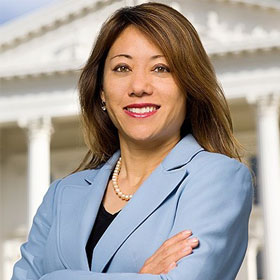 Dear Friends,
Strengthening and fully funding education has been a top priority for me for a long time. When I was a legislator, I authored, co-authored or sponsored bills that repaid funds the state owed to public education (Proposition 98), expanded awareness of the state's Cal-Grant program, increased access to middleclass scholarships, and much more.
As State Treasurer, today I oversee two state authorities and a state board that play their own critical roles in helping to strengthen and fully fund our education system.
Our ScholarShare Investment Board (SIB), which oversees California's official college savings plan – ScholarShare 529 -- provides an easy method for families to save for their children's college expenses. Investment experts consider ScholarShare 529 among the most highly rated 529 plans in the nation. Meanwhile, our California Educational Facilities Authority (CEFA) is extraordinarily active in helping private, nonprofit colleges and universities meet their building and facility needs. I chair both the SIB and CEFA boards.
I also chair the California School Finance Authority (CSFA) board, through which we are diligently working to help find a solution to the housing problems faced by community college students. On another front, CSFA is working to help schools in counties that may face economic repercussions resulting from the global response to the coronavirus pandemic.
Of course, there is more to these programs than a brief description can convey, so I invite you to read the ABCs of the BCAs feature inside.
In Peace & Friendship,
Fiona Ma
California State Treasurer Fiona Ma, CPA