July 2020 Articles
Connect With Us




Subscribe to Newsletter
---
Peter Xu's Note of Appreciation
July 2020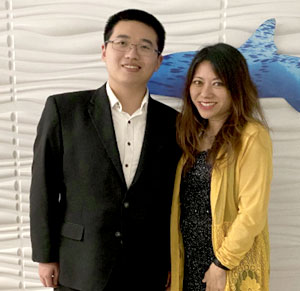 Interning for California State Treasurer Fiona Ma has been one of the most fulfilling professional experiences I have had to date. My internship spanned four years, from her term in office as chair of the State Board of Equalization through her second year in office as California State Treasurer.
I consider myself lucky that my first internship introduced me to supervisors who are so passionate about mentoring. All of them – Noah [Starr], Gloria [Li], Genevieve [Jopanda], and Fiona – taught me far more than the basic techniques of how to do the work. Beyond learning the practical steps involved, I learned from each of them the passion to help. They became not merely supervisors and mentors, but extended family.
Working for Fiona at the Board of Equalization and the State Treasurer's Office helped satisfy my need for self-actualization and affirmation. People told my work mattered, that I was having a positive impact as I interacted with constituents each day. The work was varied and challenging. In addition to answering constituent questions, I staffed small business webinars and affordable housing tours, sorted newspaper collections, helped establish online databases, drafted talking points, translated news releases, drafted certificates, composed welcome letters, worked on the Treasurer's Women on Boards (SB 826) database, and contributed to the Treasurer's COVID-19 small business resource list.
It has been delightful seeing my hard work bring joy and provide support to my fellow Californians.