December 2019 Articles
Connect With Us




Subscribe to Newsletter
---
Ask the Treasurer
December 2019
Dear Fiona,
I am a third grade student and my class is studying California government. I learned that you are California's 34th State Treasurer. I would like to know what you like most about your job.
Bridgette
---
Dear Bridgette,
I hope you are enjoying learning about California government. I love my job as State Treasurer! I love that I am able to work on all the policy areas that I am passionate about and also finance them. California's current financial condition allows me to issue bonds, loans, and grants to fix problems directly. I also love helping my constituents. My job allows me to fight in support of jobs, housing, finances, and the environment. Words cannot express how much I enjoy being California's State Banker. It is an honor and privilege to serve you!
Sincerely,
Fiona
---
Have a Question for the Treasurer?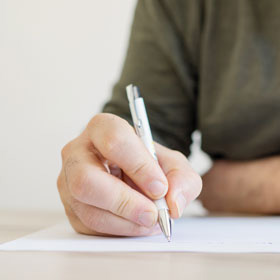 Readers:
Send your questions for California State Treasurer Fiona Ma via email to: AskFiona@treasurer.ca.gov
Address letters to:
California State Treasurer Fiona Ma, Post Office Box 942809, Sacramento, CA 94209-0001